Arezzo best eating out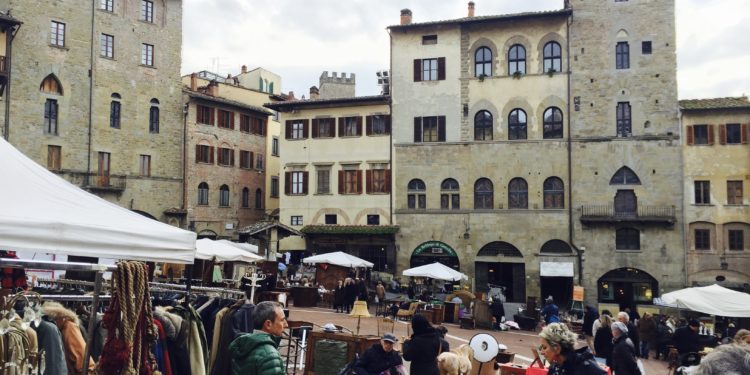 Arezzo best eating out 2016
Here is a list of restaurants we, from Fontanaro go to when in Arezzo.
During the vintage market days and also generally on Saturday and Sunday,  we suggest to book in advance.
La torre di Gnicche, typical Tuscan dishes, quality wines.
Where: Piazza S. Martino 8 Arezzo. Tel +39 0575 3520 35
Never on Wendsday. http://www.latorredignicche.it/
Via Vasari 11 . Logge Vasari, Arezzo. Tel.  +39 0575 080 861
https://www.facebook.com/Osteria-Mest-542104589216687/?fref=ts
A must in Arezzo is Le Logge del Vasari, for the nice position and its history. Anyway for us is a little old style
Also in Arezzo we like to go to Osteria L'Agania, a really typical Tuscan Osteria, with simple local dishes like pici pasta, fagioli all'uccelletto (beans with sage and tomatoes). Here all locals really love to go, also for their good quality price!
If L'Agania is fully booked, few steps after you will find Trattoria il Saraceno, also very nice and simple Tuscan food.
For a short snack, when we park at Parking Sant'Agostino (the best park if you would like to do shopping in the city).
We like to go to Panini and Co. for a quick Tuscan sandwich and an artisan beer.  It is very nice but no need to be on the best 3 for Tripadvisor.