Locanda del Principato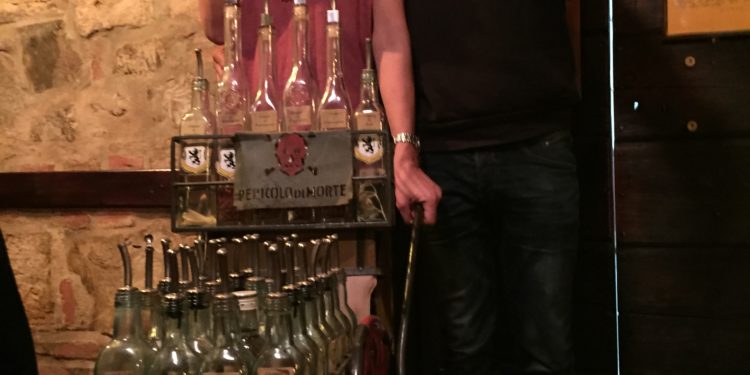 Locanda del Principato is one of our best hosteria in the area of Fontanaro. We recommend to follow a diet before tasting….
It is a unique experience with a book as wine list and each time a different unique tasting menu!
It has been elected by a National Swedish Radio, best restaurant of the year!|
It offers seasonal food, creations of the fantasy of Riccardo the cook and his wife, Mariella.
The atmosphere is warm and rustic, antique signs and numerous rustic tools and implements adorn the walls, the fire, the grappa trolley (be careful, especially of the chili-pepper/peperoncino!!). This makes a very "particular" evening.
It is open only Thursday, Friday, Saturday evenings, and you have to book before, and arrive in time!!
ìDINNER ONLY WITH BOOKING – "NO KIDS PLEASE…" …THEY SAY…
TEL +39.075.9680220 cell.+39.339.4547019 cell.+39.338.7414214.