Bindella wine tour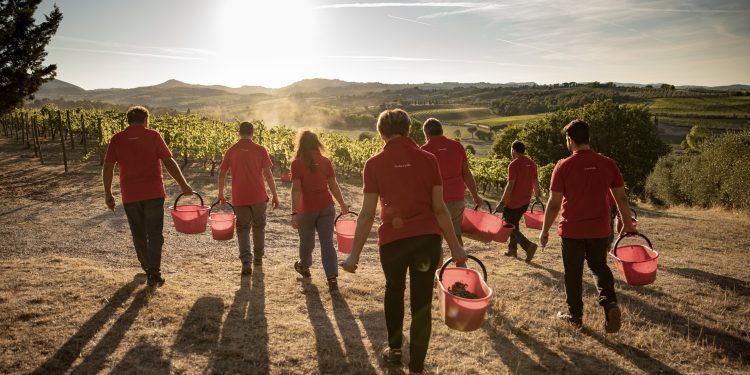 Enjoy a unique Bindella wine tour!
This winery is only at few minutes driving from Tenuta Granducale Dolciano, so you can book a wine tour after a cooking class with me!
Hearth, Life, Grape  is  their  payoff. In Italian: Terra, Vita, Vite.
Vallocaia (Bindella)  is an earthly paradise. The lightly rolling hills around Montepulciano lend this landscape a gentle, unequalled beauty. The estate was bought in the 1984 by Rudi Bindella, who fascinated by the beauty of the places and the fertility of the earth, decides to devote himself to viticulture, believing in the potential of the wines of Montepulciano.
Live a unique wine experience. A fascinating journey through history, culture and taste to understand how the Vino Nobile di Montepulciano is not only an expression of its territory, but also of its soil, microclimate and method of production.
Immerse yourself in the magic of the landscape of Tuscany. After the visit among barrels you will discover some of the  most representative wines of the Estate.
Tours  are available Monday to Friday from 10 a.m. to 4.30 p.m. (last departure for tours)
Tours with scheduled departures (minimum 2 people)
Open all year round Monday to Friday
Tours are from 24 to 39 euro https://en.bindella.it/hospitality/visite-e-degustazioni
Here is the starting tour:
Duration 1:30 h  – Designed for enthusiasts approaching Bindella wines for the first time.
Ardore, Toscana Igt Merlot,
Cabernet 2019
Fossolupaio, Rosso di Montepulciano Doc
Bindella, Vino Nobile di Montepulciano Docg
I Quadri, Vino Nobile di Montepulciano Docg
Extra Virgin Olive Oil tasting
The tasting will be paired by fresh bread or handmade focaccia by their chef
They  speak English, French, German, Chinese.
https://en.bindella.it/news/the-times-visit-the-wilder-side-of-tuscany This is a last article from the Times, this July 2022.
To book for a visit, please contact:To book, call T +39 0578 767 777
or email us at visite@bindella.it

 You can say that you come from Alina Pinelli  for a special welcome.