November: Tuscany and Umbria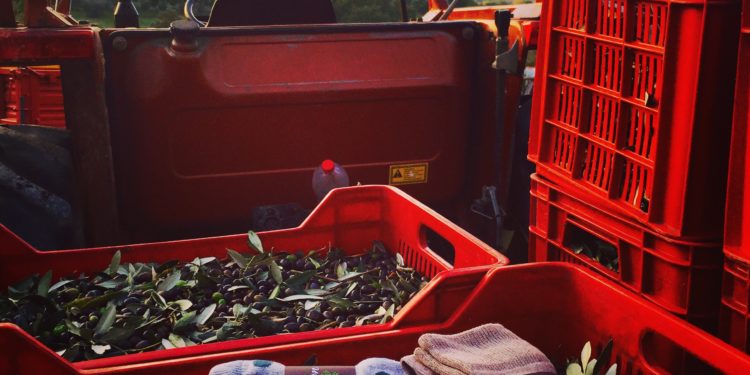 November: Tuscany and Umbria
Here is a list of event at a short driving from our villas of il Fontanaro.  We will update this post often to offer you more options.
November 1 -5
Fiera dei Morti – An annual market with 600 shops and a small Luna Park.
November 3 and 4 – the 50° Edition of the Vintage Market Arezzo + 2° Dandy Italian meeting
November 9, 10 and 11 – Fabro Truffle Festival
http://www.mostratartufofabro.com/programma/
November 10 and 11 – San Giovanni d'Asso – Truffle festival
https://www.mostradeltartufobianco.it/
November 10 and 11  – Cantine Aperte in Tuscany and Umbria, Open Cellars,
http://www.movimentoturismovino.it/en/events/5/cantine-aperte-a-san-martino/
November 10 at Lungarotti in Torgiano, guided tours (by reservation) at 12 AM  and 3.00 PM and  wine and food tasting.    Sunday, November 11,   the MUVIT-Wine Museum of Torgiano offers a reduced ticket for € 5 for the whole day. Also at 11 am and 4 pm guided tour of the MUVIT and aperitif at the Osteria del Museo for only 8 € per person.  Info and reservations enoteca@lungarotti.it or +39 075 9886649

In Montefalco – Lungarotti. Saturday 10 November. Cooking show in the cellar! At 11.30 guided tour of Sagrantino and cooking class to learn how to make gnocchi (potato dumplings) with Sagrantino, a typical dish of the Umbrian tradition. +  Autumn lunch (€ 28 for adults and € 15 for children, up to 3 years free), all by reservation. Info and reservations: montefalco@lungarotti.it or +39 0742 378868
November 17 and 18 – San Giovanni d'Asso – Truffle festival
https://www.mostradeltartufobianco.it/
November 17 – great Opening of the polar wheel of Gubbio
http://www.gubbionatale.it/ChristmasLand.aspx
November 17  The Christmas village of Montepulciano opening.  Santa Claus' Village of Montepulciano is back full of newness and surprises for the whole family. A unique experience for adults and children, a new and funny world where to spend in harmony and serenity the days of the Advent and your Christmas holidays. You will be plunged in a fairy-tale setting in one of the most beautiful places in the world.
http://www.nataleamontepulciano.it/ENG/
November 18 – Arezzo Christmas Market and Arezzo Christmas Brick Art
http://www.mercatodinatalearezzo.it/
Up to December 26 2018
November 24 Opening of the Christmas village of Chianciano Terme
http://www.paesedibabbonatale.it/
November 28 – Firenze Christmas Market at Piazza Santa Croce, Up to December 20 from 10.00 to 10.00 PM
November 30 – Cortona Christmas Market