Olive Oil Experience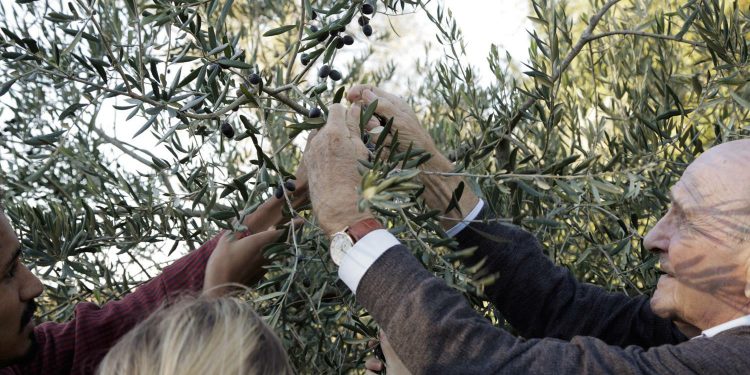 Did you ever dream to learn by an organic farmer how to make olive oil? What's behind a bottle of olive oil?
Come at Fontanaro, to enjoy a unique olive oil experience!
We are very happy, our olive oil is open and all friends from all over the word are invited to come an have a unique olive oil experience with us!
Come at Fontanaro here in November to experience a unique olive oil experience.
At our Olive Oil experience, You will see the harvest, the process, and the bottling of our olive oil, Olio della Pace. We will be proud to show you how to recognize a good olive oil from a bad one. What does it means extra virgin olive oil? And what is an organic olive oil and a not organic?
How many olives do we need to make a bottle of olive oil? What are the benefits of the extra virgin organic olive oil? What is its history?
This year 2021, the production is really small respect to the past years, we are afraid there will be many fake oils at the supermarket.
Many lorries full of olives from abroad are coming to Umbria to press, pack and label their oil here!
The price of the olive oil should increase even when the quality is less from far transported olives. So, dear friend, pay attention when you buy a bottle of olive oil for 6 euro, it could be not so good!
The olive oil experience, tasting and farm tour are open all year, previous pre-booking at: lucia@fontanaro.it  whats app at 39 338 7408884   +39 338 7338869 
After your olive oil experience, You can buy our olive oil at: http://www.bestitalianoliveoil.com/
Usually the duration is one hour and start at  10.30 AM.
Where: il Fontanaro, vocabolo Montanaro 46 Paciano