We love shopping in Cortona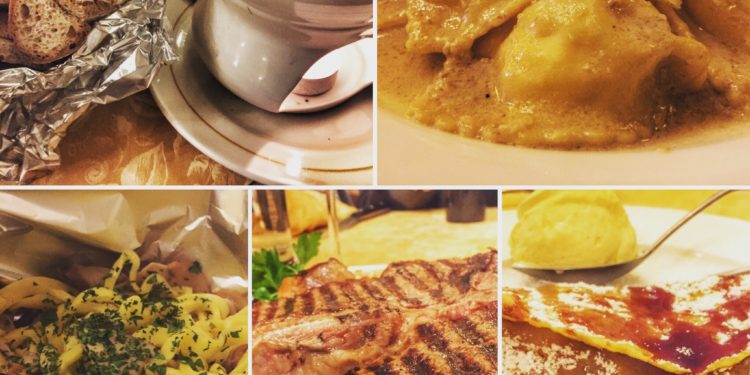 We love shopping in Cortona, its a city where to find handcraft, hight quality hand made dresses, leather outfit and accessories,  and a  wide choice of nice souvenir.
Here you are a short list of things we love to buy.
1) A case of selected wines at Enoteca Molesini, the oldest one  and the best in the city. It is located in Piazza della Repubblica 22.
2) Eltre, vestiti artigianali. It is located in via Nazional 74 and also in Pienza in Corso Rossellino 105.
Not only dresses but also accessories. Nice quality and good prices! We use to shop as much as we can afford every time!
3)  Jacente – JJ Store in via Nazionale 64. They are also in Cetona, in Piazza Balestrieri 3. High quality cachemire and cotton sweaters and shoes for man and women. Also high hand accessories.
4)  A Borsalino hat and much more, the Dolce Vita Tuscan style at Lorenzini Shop in Piazza Repubblica 18, tel + 39 0575603296.
5)  Art ceramic at Casantonio in Piazza Repubblica 1, tel +39 0575 603024. or at  http://www.stefaniapatassini.it/home.html  via  Gino Severini 1. Tel.  +39 057562869, mobile phone +39 3488632259.
6)  Fine art supplies and books at Cartolibreria Nocentini. via Nazionale 32, tel. +39 0575 603602
7)  A Hand decorated paper or copy book with techniques inspired by the tradition of Tuscany, at Papiro,  Via Nazionale 8 – tel. + 39 0575 604081
7) A wide range of original Italian vintage design at Antichità in via Nazionale.  We suggest at least a window shopping there. At our holiday homes at Fontanaro we have some of uniques pieces from this shop.
8) A terracotta hand made at Terrabruga, Via Nazionale 54  http://www.terrabruga.com/
9) A Long country chic dress at Arti e Vestiti, at the beginning of via Nazionale 75, 2nd or 3dt shop on the right, a true fashion shop only about the best quality cotton, linen and wool dresses. Most of the dresses are hand painted with batik technique.
10) A pair of leather shoes at Maledetti Toscani They are on the main way to Cortona, from Castiglion del Lago, SP32, Camucia, our guests have 10% off, please ask the direction before going. The Outlet is at Val Di Chiana Outlet mall.
11) A unique souvenir for you or  your best friend  at Annie Hall, vicolo Boni, 5
12) For an Italian Gelato, the best is at Snoopy Gelato. We think this year it is the best in the city. We don't like the first gelateria on the right in the main shopping street.