Rome eat love and shop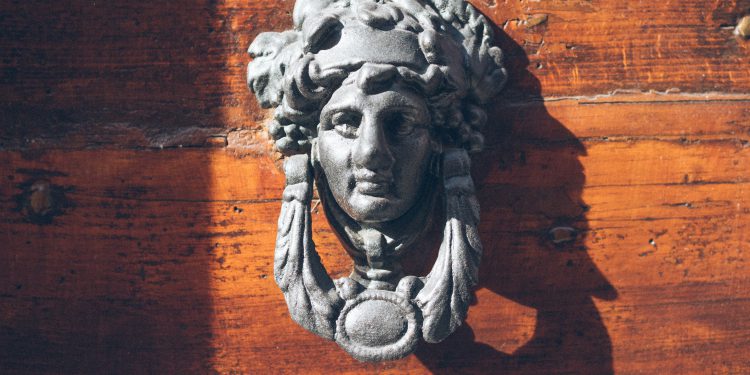 Life in Rome is fast and noisy. Let's have a slow living mood eating out at locals, looking for some unique souvenirs, getting lost in the real Rome!
Rome: eat, love and shop?  Here some of my best restaurants, shops and walking paths.
It's not easy to give you our top list of Rome: eat, love and shop,  but we'll try!!  Please do not  hesitate to write me at: countryslowliving@gmail.com 
ROME EAT:

CASA BLEVE – Only for gourmet!  Ask of our great friend Gino, is 10 years or more that we love to eat at his restaurant and we've never complain a dish! Not only excellent food but here you can find some of the best wine of the world! And the best of Italy off course.
    Ditirambo – In piazza della Cancelleria, 75 (Campo de' Fiori Area) –  we all love this restaurant for the good quality food, service, and  because it is listed on our beloved Slow Food Organization.
    Roscioli – Via dei Giubbonari – One of

the best Wine Bar in Rome

(and they use our Fontanaro extra-vergin olive oil). It's near Campo dei Fiori and you can go there even only for a slide of one of the best pizza with ham and mozzarella cheese in the city! The restaurant is inside, after the delicatessen area.
      Cul de Sac –  one of the oldest wine bar in Rome , in Piazza Pasquino. You can stop there if you are shopping around  Via del Governo Vecchio and Campo dei Fiori.
     Fabbrica del Cioccolato, Said  Train Station Area  –  Via Tiburtina, 135.  Booking needed, better with our friend Checco Tornielli at +39.06.446 9204. NOT IN JULY/AUGUST!!
It is in the San Lorenzo district, 15 minutes walk from Termini Central train station. Menu includes homemade pasta, seafood carpaccio and a selection of desserts that will make you dizzy. N.B. Do not skip the chocolate fondue. Good wine list. If you go there after lunch have a look on the shop anatra all'arancia, we love it!  (Summer re-opening around 30th of August).
Osteria Le Gensola, in Trastevere – great wines and fish! We go there every time we are in Rome.
Il Fico, in via di Monte Giordano 49 (Piazza della Pace area). A very daily place, informal with local people. Don't miss Tonnarelli cacio e ricotta and Bucatini all'amatriciana! http://www.ilfico.com/ilficoristorante.html
More & best Pizza places:
Da Francesco  in piazza del Fico 29 – in the area of piazza Navona, tel. 06.68.64.009. Special for roman pizza. Very easy style.
Da Felice in via Mastro Giorgio 29  area of Testaccio, tel. 06.57.46.800.  http://www.feliceatestaccio.com/  Taste the pizza and "pasta ravioli alla Felice", filled with Ricotta cheese and spinach.
MONTI AREA:
 L'Asino d'Oro, in  via del Boschetto 73, tel + 39 -06 4891 3832. Very very special food, we are in love with the chef!
Urbana 47, in Via Urbana 47  – All hand made and a good local organic wines selection.
If you plan to lunch here have a relaxing walk between via del Boschetto and via dei Serpenti where you can find nice dress shops.
If you are at Rome Fiumicino Airport area,  do not miss to:

Go at Osteria dell'orologio. In Via Torre Clementina, 114, Fimucino, (RM)
Tel before going at: + 39  06. 6505251  Tell them (Gerardo or wife or in general) that you are from Alessio at the osteria di Monteverde
ROME, SHOP
Dress shopping, Alina Style at via del Governo Vecchio):
Via del governo vecchio! (between Piazza Navona and closed to piazza del Fico, where is nice to have aperitivo).   Lots of hand made and vintage shops for woman.
One of my  best is Fata Morgana – via del Governo Vecchio 27.
Than I Love Josephine de Huertas also in via del Governo Vecchio.
Dress shopping, Alina Style at VIA DEI GIUBBONARI:
For Shoes:
–        Michele di Loco – via del Leone, 7 (very close by Piazza in Lucina where to stop also for a great coffee or gelato at Ciampini) – It is open from 10 AM to 7.30 PM
–        Borini in Via dei Pettinari, 86 Roma – tel: 06 687 5670 – (area of Campo dei Fiori and Piazza Navona)  all italian and hand made shoes.
–        Alexandra, Via Paolo Emilio, 21-23  Tel: 063243311 (Area of Cola di Rienzo). It ha salso l'aurte chose shoes
More
– Gente http://www.genteroma.com/
PIAZZA DI SPAGNA AREA
Ballerette, via del Gambero
Eleonora – via del Babuino 97
Re(f)use – Best Recycle Accessories – High hand – via Fontanella Borghese
Cambio Sempre – via de Coronari
Mondelliani Eyeglasses – via Bergaaschi Roma
Shops are opened usually:
Monday – 15:30 to 19:30 (some shops may be open in the morning)
And Tuesday to Saturday – 09:30 / 10:00 to 13:00 and 15:30 to 19:00 / 19:30 (some shops do not close for the afternoon break)
Rome nice Markets:
–        Friday morning, up to 2.00 PM at Stadio Olimpico (This is not a touristic place!!!)
–        Every day, but not Sunday: Mercato rionale di via Testaccio (piazza Testaccio – piazza dell'Emporio)
Aperitivo:
Salotto 42 in Piazza di Pietra –  To go  around 7.30 pm
 

More: 
The best coffe in Rome: Caffè Sant'Eustachio at Piazza S. Eustachio (just around the corner of Via Teatro Valle)
Where to stay:

Night life:
Live Music International concerts – http://www.auditorium.com/  

In

Viale Pietro de Coubertin 30.  Renzo Piano's definition of the Auditorium as a "cultural factory" is becoming ever more apt as time goes by.
Rome LOVE AT:
After shopping and eating…a nice walk at Passeggiata Marcello, at the old Roman fish market it is the jewish area of Portico D'Ottavia. This area was created by the Emperor Augusto for his Sister Ottavia and  it was erected in 146 B.C. !! The Portico of Ottavia is one of the most charming passageways in Rome.  Where: Via del Portico d'Ottavia
PLEASE FOR MORE UPDATES ALWAYS CHECK
COOKING CLASS IN ROME: