FIRENZE IN FEW HOURS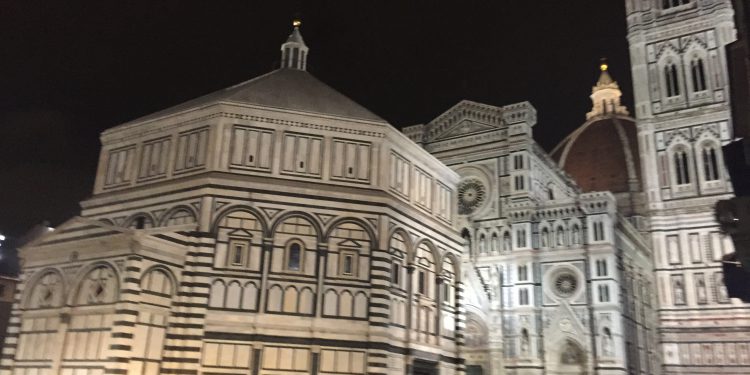 FIRENZE IN FEW HOURS, FROM IL FONTANARO ORGANIC VILLAS 
From our villas of il Fontanaro, Firenze is a very nice day visit.
HOW TO REACH FIRENZE 
You can reach the city by hourly train from the train station of Chiusi, that is only 12 km from our villas.
There is a free parking, facing the train station, at the and of the road on the left (down the car bridge).
CLICK Here is the train schedule to Firenze Santa Maria Novella.
2.   Also you can go by car, in this case we suggest you Parking lot: LA STAZIONE FIRENZE CUSTODITO   or also parking via Nazionale (a little bit narrow but on a great location).
If you need a taxi we suggest this company:  4390 Taxi Firenze. Tel. +39 0554390 or +393483365403.
HOW TO ENJOY FIRENZE IN FEW HOURS 
You can really enjoy Firenze in few hours, starting with a street food snack at your arrival at Mercato centrale. OPEN 364 DAYS A YEAR UP TO MIDNIGHT! At  the first floor you will find EATALY, and  il Lampredotto di Fabrizio Nigro,
Where: Piazza Mercato Centrale 1 – Firenze
FIRENZE IN FEW HOURS – SKIP THE LINE TOURS:
To tour Firenze the best is to have a walk with WALKS OF ITALY,  https://www.walksofitaly.com/florence-tours  You can book with us with 10% off.
RESTAURANTS WE LOVE IN FLORENCE:
For us one of the best is Sostanza detto IL TROIA Osteria. Order the  Fiorentina T-bone stick, you
all the 100% Fiorentini. Everything on the meal looked and smelled incredible. We also highly recommend you to eat the butter chicken ( it literally is more than amazing).
Make sure you have reservations or you will wait a long time to get in. Where: Via della Porcellana, 25 r – 50123 Firenze – tel + 30 055 212691
To try the lampredotto di mare. Why we love it? It i salso a Museum with audio speaker in English
Via dei Conti 8R tel. +39 055 2381189 Why? Because they have a gluten free and vegan menu.
http://www.konnubio.it/ TEL: +39 055 200 1492     WHERE: Via dei Macci, 111/red, 50122 Firenze
VINTAGE SHOPPING IN FIRENZE 
UB – via dei Conti 4R – http://www.ubfirenze.it/
Fantastic interior design MOST STYLE FROM THE ITALIAN 60 – ALL ORIGINAL AND UNIQUE!
Clochard – Italian Fashion from the 50ies – via dei Conti 16R
Desi Vintage – Second hand and opportunity to find Gucci and Ferragamo bags
Via dei Conti 17-19-21r
DIXIE – Galleria la stazione, 14 – via del Corso, 50 – via Borgo San Lorenzo 5R – via Panzani 18R – http://www.dixie.it/it/ This is a nice fashion company founded in Firenze in 1980.