Da maria la pizza più buona che ci sia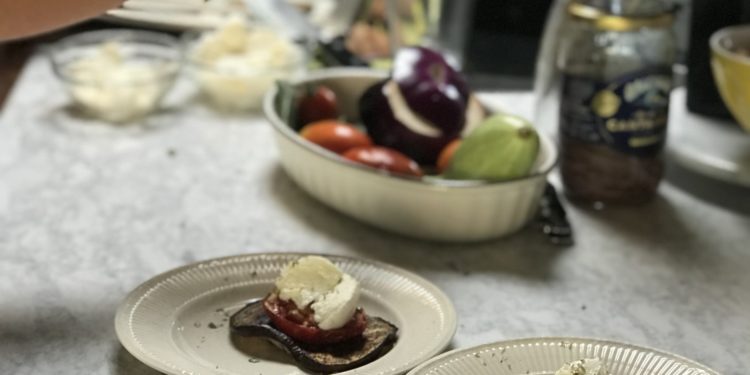 Da Maria la torta al testo più buona che ci sia! Is an Italian sentence to say that at Maria you will find the best Torta al testo. This is without a doubt one of the craziest and best places for the true Umbrian sneak
meal and torta al testo (Umbrian pizza) experiences at a price that will blow your mind. It is a very rustic and local style restaurant front the lake where you can stop also for a very fast and fun lunch.
You can pick the foods you like and they load it on a tray. Every day there is a differente fresh menu but the best is always  Torta al testo filled with sausage and vegetable, cheese and ham and more!
Torta al testo is a typical Umbrian dish: it is a kind of pizza bread cooked in a stone on the fireplace.
Don't be surprised if there is a big cue. Anyway they will serve you very fast. (Remember to take your number at the entrance).
They are well  known in the area  for their wonderful fried lake and sea fish and off course for the best pizza torta al testo of Umbria (it is cooked in a bread oven on a rounded stone).
The full lunch is between  €10 – €20
Where: Loc. Montebuono, Magione, Italia
 Tel + 39 0758476341