December in Tuscany and Umbria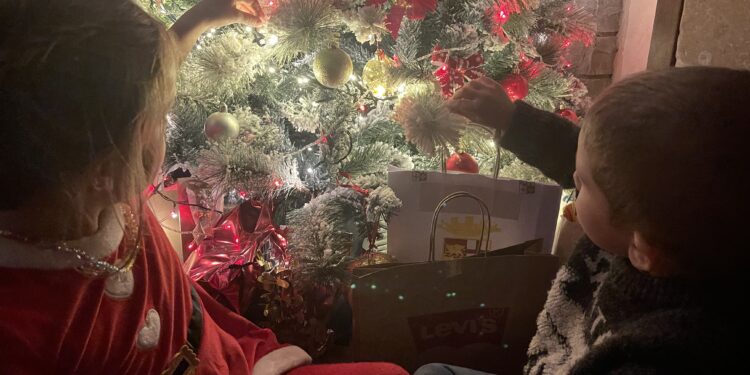 December in Tuscany Umbria are rich of events and special food to enjoy with family and friends.
The Christmas day, December 25th will be the biggest bank holiday of Italy, with almost half of our restaurants open at lunch. For the Christmas lunch book in advance the restaurant you like more or get organize with a Tuscan or Umbrian family to enjoy handmade cappelletti in capon broth, torta al testo (a type of pizza bread, Cardoons, mixed grill of pork and lamb and serpente del re.
Here is a list of  Tuscan and Umbrian cities with their main events:
Arezzo: up to December 26th with have a big Christmas market.
https://mercatininatalearezzo.it/
Assisi: Lo Schiaccianoci, "the nutcracker" on December 26th at Teatro Lyrick https://teatrolyrick.com/stagione-teatrale/lo-schiaccianoci
Castello Rigone, Perugia:  Christmas Markets on 3,4,8,10, 11, 17 and 18 of December
Chiusi, Siena: From December 11,  "Reliquiae"  – David Booker at Museo della Cattedrale.
Citta' della Pieve Christmas Markets: from December 6 to January 6 –
http://www.presepemonumentale.it/
Cortona: see https://www.cortonaeventi.it/natale_di_stelle/
A must is also  to see the  National Archeological Museum:https://cortonamaec.org/it/
Gubbio and the Christmas Land http s://www.gubbionatale.it/
+ December 8 TBC – THE LIGHTENING OF THE BIGGEST CHRISTMAS THREE OF THE WORLD. 6.00 PM at piazza 40 martiri – More details on social media #alberogubbio
Lake Trasimeno: from December 8 to 28 Luci sul Trasimeno events::
https://www.facebook.com/lucisultrasimeno/
More events at: https://trasimenoapp.com/
Also see the biggest Christmas tree on the lake and Visit the vintage nativity scenes around Castiglion del lago and shop at the local Christmas Street Market!
Monte Amiata: Enjoy skying in Tuscany and do not miss the best restaurant
http://www.amiataneve.it/ Amiata is 1738 mt high and it i salso perfect for the Nordic Walking!
Orvieto and UMBRIA JAZZ : December 28 – January 1 – One of the best Jazz Festival of Italy https://www.umbriajazz.it/en/artisti-ujwinter/
Follow #UJW29 on Instagram and Twitter for more updates.
Montepulciano, see: https://nataleamontepulciano.it/
Piazza Grande, piazzetta Danesi and Via San Donato will be the major areas dedicated to entratainment and shopping.
Panicale: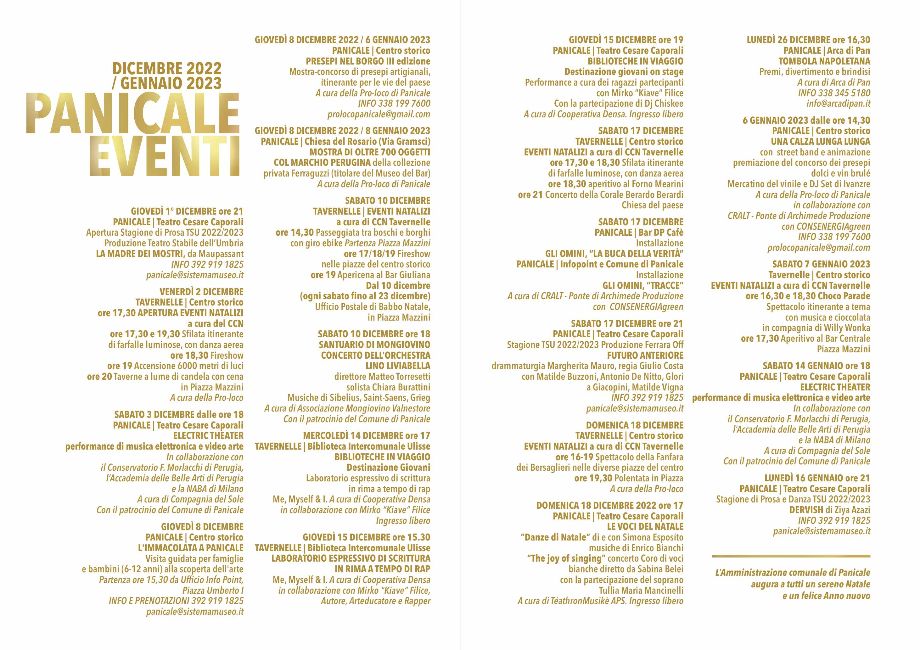 Perugia, From December 20th:
Maternity and Youth  from  "Collezione Bellucci"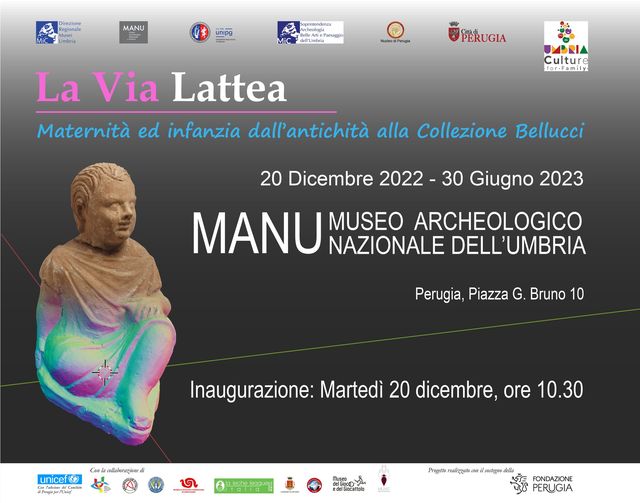 December 22:  Christmas for life Umbria Ensamble Basilica di San Pietro, 9.15 PM, free entrance. Libercantus Ensemble, UmbriaEnsemble, Billi Brass Quintet, I Trobadores, Giulio Boschetti, baritono. Direttore M° Vladimiro Vagnetti.  In honor of: Comitato per la vita Daniele Chianelli.
Sarteano:  http://www.sarteanoliving.it/it/1/voce/35-news-e-eventi/1313-natale-a-sarteano
New Year's Eve ideas:
Have dinner at Osteria del Merlo and spend the night in Cetona. 
Haver dinner at Locanda delle Scuderie, Tenuta Granducale Dolciano.
To book: +39 349 584 9435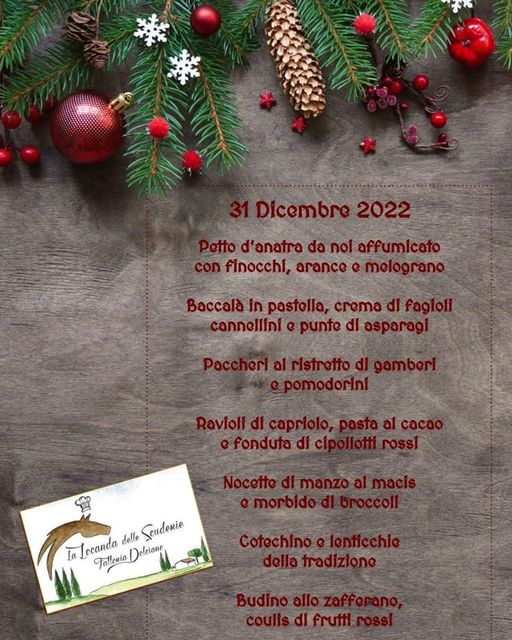 Have dinner at La solita Zuppa and have fun with fireplace in Chiusi Centro storico.