Guide to Tuscany and Umbria in July 2019: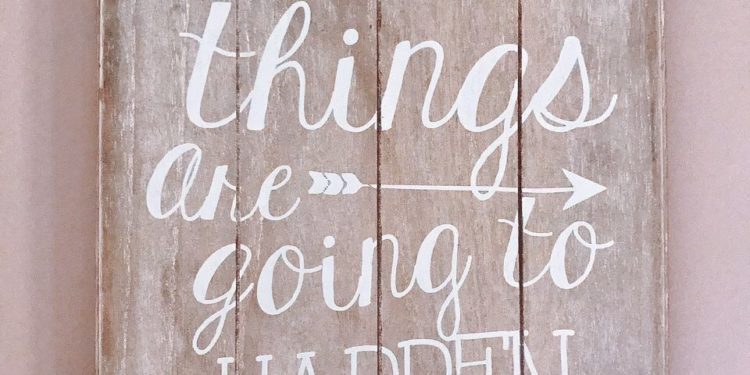 Guide to Tuscany and Umbria in July 2019: local events, best things to do, festivals and more! What to do. Places to visit. What to see. Things to do. Celebrate at Fontanaro the Fourth of July! Or have fun every Thursday night in Panicale for the music festival Mosaico Sonoro and night market at the main village piazzetta, only 3 km from our villas (free entrance). Also each Friday night live music and night shopping in Città della Pieve.
Up to 14th of July, Spoleto Festival – http://www.festivaldispoleto.com/
1st to 5th of July Trasimeno Music Festival, https://trasimenomusicfestival.com/it/
2nd of July – the Siena Palio. https://www.ilpalio.siena.it/
4th July at Fontanaro. A pizza party to celebrate the Independence day at il Fontanaro.
4th to 6th of July in Cetona Bico (local pizza bread) Festival. Piazze area.  Every night around 9.00 PM free concert.
5th and 6th of July, in Chiusi, Sbottegando, night market and music!
5h to 7th of July in Chiusi Scalo, Lars Rock festival.
https://www.facebook.com/LarsRockFest/

5, 5 and 7 + 11, 12, 13 and 14 of July, Madonna del Cerro in Montepulciano,
6th of July in Paciano at La Saporita, Etruscan Short rail, from 6.00 PM
6th and 7th – Antique fair in Arezzo. Since 1968 the biggest antique market of Italy, all day long.
From July 11 – Cortona on the Movie, International photo Festival – https://www.cortonaonthemove.com/
12 to 29 of July Umbria Jazz Summer, in Perugia. This year also Diana Krall, Paolo Conte, George Benson, Paolo Fresu, Enrico Rava and many others will performe at the Umbria Capital city. http://www.umbriajazz.com/
17th to 21 of July in Cortona. – The 8th edition of Mix Festival. http://www.mixfestival.it/index.php
18th to 21st In Bagno Vignoni, Tuscan Craft  beer festival, 
18th to 21st of July Rock for life, Rock concerts in Chiusi.

19th to 21st of July in Chiusi, high city area, Craft beer Festival, selected by Slow Food. #slowbeer   #slowfood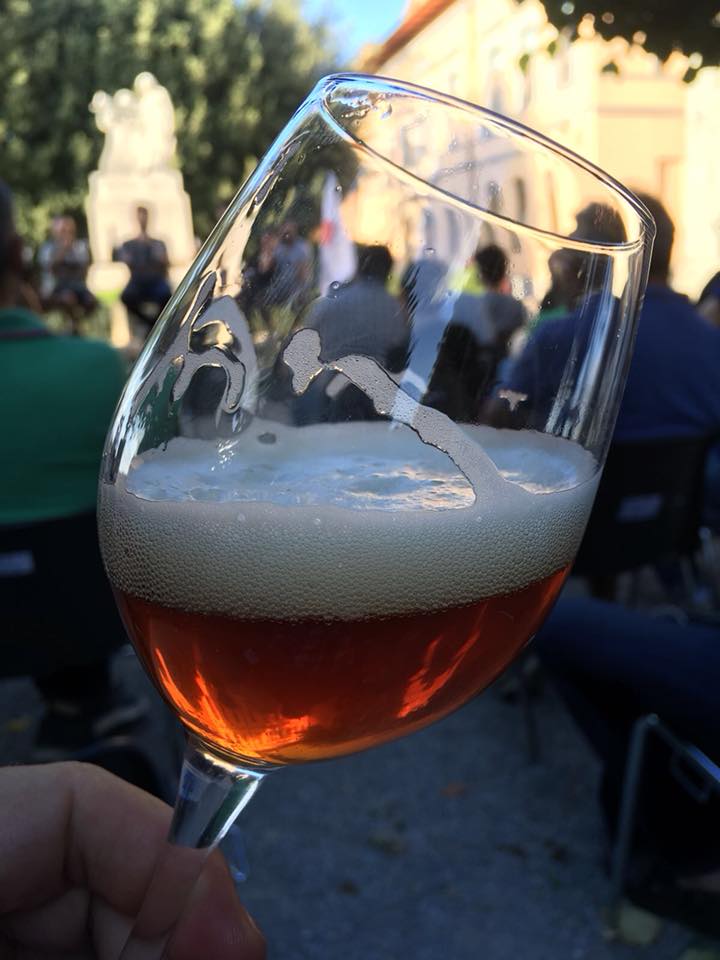 20th to 25th of July International Music Festival: http://www.festivalgiovaniconcertisti.com/
21 to 28 of July 2019 in Passignano boat race, "Palio delle barche" . The Palio of the Boats recalls the last act of hostility between the noble families of Perugia Baglioni and Oddi , Est.1495.
Sunday 21 July 8pm at TEATRO PIETRO MASCAGNI, CHIUSI, TERRE DI SIENA INAUGURAL CONCERT –  Benjamin Britten Simple Symphony op. 4 – Felix Mendelssohn Violin Concerto in D minor – Saverio Mercadante Flute Concerto in E minor – Carl Maria von Weber  Clarinet Quintet (orchestral version)
24th to 28th of July in Chianciano Terme, Electronic Music Festival Music

25th to 28th of July in Marsciano, Street Food and Music Festival.
From July 25th – Trasimeno Blues festival all around Lake Trasimeno villages.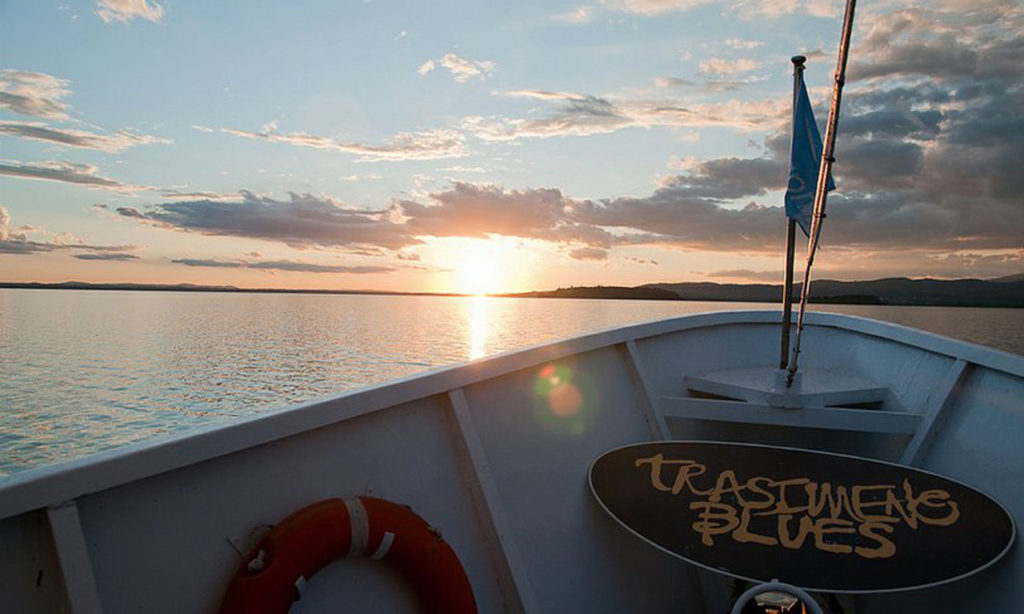 From 26th of July, Sagrantino Balloon Challenge Cup 2017 – NET24
From 26th of July Giaccio Festival in san Feliciano, Lake Trasimeno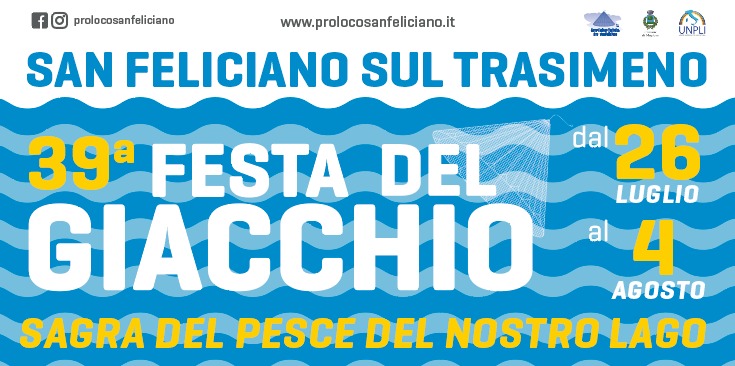 Saturday 27 July, 8pm at CHIESA DI SANT'ANDREA, CASTIGLIONCELLO DEL TRINORO, Terre di Siena Festival: Sigurd Berge 'Horn-Lokk' (Horn Call) for solo French horn
Robert Schumann Adagio and Allegro for piano and horn, op. 70, Ferruccio Busoni Violin Sonata n. 2 in E minor, op. 36a, Gyögy Ligeti 'String Quartet n. 1 ('Métamorphoses nocturnes')
Igor Stravinsky 'Petrouchka' for piano, four hands. More info at http://www.itslafoce.org/en/2019-programme/
Sunday 28 July, 9pm  at CORTILE DI FATTORIA, LA FOCE, Ludwig van Beethoven String Quartet op. 18, n. 4, Josef Haydn (attr.) Concerto no. 2 in D major for horn and strings, H.VIId:4
George Enescu Octet for strings in C, op. 7
From June 29 Trasimeno Music Festival https://trasimenomusicfestival.com/it/
July 29 at 8.00 PM at TEATRO DEGLI AVVALORANTI, CITTA' DELLA PIEVE, Alessandro Marcello Concerto for oboe in D minor,  S D935 (arr. J.S. Bach BWV 974)
Franz Liszt 'St. François d'Assise: La prédication aux oiseaux', S. 175/1
Franz Liszt 'Après une Lecture du Dante': Fantasia quasi Sonata, S. 161
Sergei Rachmaninov Sonata in G minor for cello and piano, op. 19
Not to miss for our guide to Tuscany and Umbria in July 2019:
An Hike to the Ocean with http://ovvai.com/
A sunset at Rosso di sera Restaurant https://www.osteriarossodisera.net/
An Aperitivo at Fibonacci, Città della Pieve. 
Every Thursday night live music and marker in Panicale.
A Sunday brunch at Antico Sipario in Paciano.