Fall in Tuscany and Umbria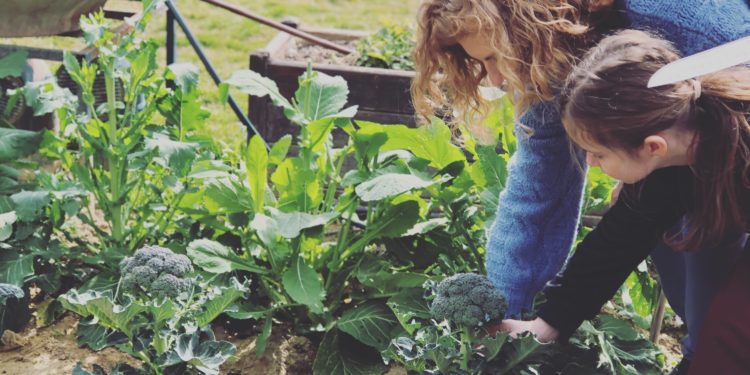 Did you know that fall is one of the best times of year to visit Tuscany and Umbria?
If you're planning a trip and looking for things to do in Tuscany and Umbria in the Fall, and particularly this November take a look at our suggestions for the top attractions and activities to check out this year, including…
Truffle Festivals
Wine tasting and wine tours
Vintage markets
Here is a list of  main events –  soon we'll publish a post with all theDecember activities and events.
All around Tuscany and Umbria: Cantine Aperte, OPEN CELLARS, for San Martino: Sunday, November 13.
Lungarotti winery, in Umbria, Torgiano, will be open in from 11 to 4 pm to visit the cellar and taste along with Vin Santo and Sagrantino Passito with raw chocolate prepared by to Be Well, Chocolate Factory Perugia (tours and tastings by appointment € 5 or € 9).
On the occasion of Open Cellars in San Martino, the MUVIT (Museum of Wine) proposes reduced € 5 ticket with tasting Dulci (Sweets) and Tozzetti (biscuits) at the Osteria del Museo (restaurant). In Montefalco there is the typical autumn lunch (by reservation € 25).
In Torgiano and Montefalco there will be an opportunity to taste together our Bonfire 2016 first fruit of the harvest 2016. 20% discount on Lungarotti products (except Rubesco Riserva Vigna Monticchio, Oil and Bonfire). # Bonfires #lungarottiwine falo2016 #amatrice For info: welcome@lungarotti.it
Arezzo 
November 5 and 6 – the traditional vintage market with 200 unique shops  
Castiglion del Lago
Wine Tasting | Dinner | Dj Set
❧Tasting three different kind of wine, veg buffet and dj set in Umbria.
10th November 2016 – 24th November 2016  – 15th December 2016 – 26th January 2017 – 9th February 2017 – 16th February 2017  For more informations and reservations:   Bianco Rosso & Verdure
Via Bruno Buozzi 74, 06061   Castiglione del Lago  tel +39 075 951237
Chianciano
November 5 – Opening f the Christmas village
http://www.paesedibabbonatale.it/natale-2016-chianciano-terme/acquista/
The village will be open up to December 26.
  November 12 – night at the thermal spring to look at the new fool moon!
https://www.facebook.com/events/1132013620212972/
Chiusi Chianciano
Take part of one of the class of the Free University of Chiusi – choose among cheese tasting – wine – bread making, drawing and many more –  http://www.prolocochiusi.it/universita-popolare/
Ufficio Turistico Via Porsenna, 79 53043 Chiusi (SI) tel+fax 0039 0578 227667
November 19 and 20 – Olive Oil Days….
Città di Castello – the 37 edition of white truffle festival
October 28 – November 1 http://www.umbriaeventi.com/resourcesdyn/201610/brochure.pdf
Gubbio -the 35 edition of white truffle festival
October 28 – November 1
Magione 
Oliovagando – 19th and 20th of November – A local olive oil festival – with the occasion maybe you can visit the Castel of Magione and its winery.
Dating from 115-1170 AD, the magnificent estate was built as a hospital for pilgrims travelling to Rome or Jerusalem on the
Francigena road.
http://www.sagrivit.it/wp-content/uploads/2016/04/SAGRIVIT-BROCHURE-ENG.pdf
This tour has to be booked in advance. Where: Viale Cavalieri di Malta, 31 – 06063 Magione (PG) – Italia Tel. +39 075 5057319 – Fax+39 075 50
Montalcino – Visit the second biggest winery of Montalcino, but also one of the real authentique spirit of the land: Fattoria de Barbi
Not to miss: a visit to the Brunello Museum.
Lunch at Trattoria de Barbi is a must to taste the Traditional Tuscan Cuisine.
Ask of Lorenzo and Lucia from us of il Fontanaro.
Tel. + 39 0577 841200 or + 39 335 7863679
Where: Fattoria de Bari Montalcino
Drink the 7 best Brunello Riserva 2010 according with James Suckling 100 best wine list 2016.
Renieri Brunello di Montalcino Riserva 2010 is in between the top 3.
Also do not miss a taste of Ciacci Piccolomini d'Aragona Brunello di Montalcino Vigna di Pianrosso Santa Caterina d'Oro Riserva 2010, Valdicava Brunello di Montalcino Madonna del Piano Riserva 2010, Eredi Fuligni Brunello di Montalcino Riserva 2010, Casanova di Neri Brunello di Montalcino Cerretalto 2010, Bellaria Brunello di Montalcino Assunto Riserva 2010 and Banfi Brunello di Montalcino Poggio Alle Mura Riserva 2010. Also in the list this year: Luce della Vite Toscana Luce 2013 from Frescobaldi.
November 12 and 13 – at Chiostro Sant'Agostino – Barolo Brunello event – A real unique event to enjoy 40 among the best Bruinello and Brolo in the world.
ticket at http://www.barolobrunello.it/it/barolobrunello-1-edizione-2016-montalcino-si-work-in-progress
Montepulciano
November 7 and 8 – Food Festival inside the historical centre of the City – all about Tuscan food + Special guest, food from Campania Region – From 10.00 AM to 8 PM
November 12 and 13 – Toscana Gustando – another food show – http://www.toscanagustando.it/
Those days with the collaboration of Trentino Alto Adige Region
November 19 – not to miss:
Paciano
November 5 – 5.00 PM – Palazzo Baldeschi in via Sensini – An event in honor of the Arazzi from Bottega d'arte Ceccucci.
http://www.bottegadartececcucci.com/eng/about_us.php
Perugia – San Martino dei Colli – November 4 to 13 Wine and chestnuts festival with a lot of fireworks more info ar: www.sanmartinodeicolli.it
November 3 – Wine preview Freccia degli scacchi 13 – at 6.30 – Vinoteca Perugia San Sisto , via di San Sisto 57 PG.
Perugia – Have fun at the Luna park and street market November 1 to 6th where: Pian di Massiano – Piazza del bacio and historical centre
San Casciano dei Bagno – Fonteverde resort – every saturday night with a ticket of 20 euro enjoy the thermal springs up to midnight.
http://www.fonteverdespa.com/it/terme-e-spa/day-spa/eventi-e-serate/96-0.html
Siena
Roma Vinnanur.
November 12 some of the best natural wine festival.