September 2016 in Tuscany and Umbria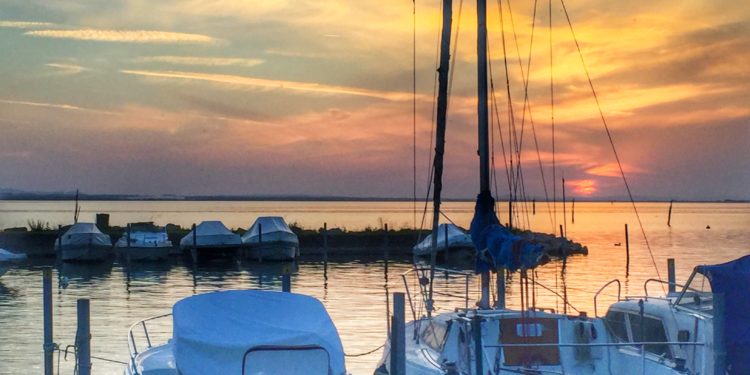 September  2016 in Tuscany and Umbria
Is time for the wine festival and many other local events like the cheese in Pienza and the great social and very local food lunch of Mille e una Umbria in Paciano. An event out of the lonely planets guides. Here at Fontanaro we are going to organize a lunch in the vineyard for our friends and guests by the and of September.
AREZZO
AREZZO STREET FOOD VILLAGE – SEPTEMBER 16 – at Parco il Prato, Area Duomo
September 3 and 4 – The best vintage market of Italy – from 10.00 to 7.00 all in the city center – http://www.fieraantiquaria.org/99/ITA/Eventi
Palio della Balestra up to September 11
http://www.balestrierisansepolcro.it/calendario.php
The Saracino Joust – up to September 4, the day of the Joust
http://www.giostradelsaracinoarezzo.it/evento/10/ITA/3/208/porta-del-foro-settimana-del-quartierista
ASSISI
September 3 and 4 – evocation of san Francesco d'Assisi retourn to the city (1.226).
http://www.visit-assisi.it/en/
September 30 to October 2  a big charity music festival dedicated to the population of the last  heartquake in Italy.
We'll all go to support them. From the artists: Paolo Fresu, Stefano di Battista, Gino Paoli, Fabrizio Bosso, Renzo Arbore and many others. This event is organized by Umbria Jazz.
BUONCONVENTO
September 9 to 11 – International Festival of Artisanal Breweries
http://www.villaggiodellabirra.com/
CANNARA (near Perugia)
The Local onion Festival – August 31 to September 4
https://www.facebook.com/festadellacipolladicannara
CASTELNUOVO BERARDENGA – Vagliagli
WINE FESTIVAL – LAST WEEK OF SEPTEMBER – (September 25 to 28 this year)
Do not miss the parade of allegorical tracks accompanied by local men and women in traditional costumes.
http://www.castelnuovo-berardenga.com/index_ital.htm
CHIUSI CHIANCIANO (THE ETRUSCAN CAPITAL CITY!!)
AUGUST 26 TO SEPTEMBER 8 –  RUZZI DELLA CONCA – The five Contrade (districts) challenge – the pig race, the woman ball at the bracciale and more. The palio is September 4 to 9.
SEPTEMBER 16 TO 18 – FLAGS CHAMPIONSHIP – http://www.legasbandieratori.net/
THE WINE FESTIVAL – SEPTEMBER 23 TO 25 AND WINE PREVIEW SEPTEMBER 17 TO 22 
ASK IL FONTANARO TEAM FOR THE FULL PROGRAM AND THE INVITATIONS.
http://www.festadelluvaedelvino.com/lafesta.aspx
CASTELLO DI MONTEVIBIANO
SEPTEMBER 16 . http://montevibiano.it/it
BIANCO ROSSO E BLUES CONCERT 8.00 PM   DINNER CONCERT – TY LEBLANC TRIO
Loc. Mercatello di Marsciano TO BOOK: Tel. +39 075 8783386 tour@montevibiano.it
CASTIGLION DEL LAGO 
UMBRIA NOISE – MUSIC FESTIVAL – September15 to 18.
CITTA' DELLA PIEVE (JUST 12 MINUTES FROM OUR VILLAS OF IL FONTANARO)
And of September – Borgo dentro celebrations – soon updates
September 3 – Vertical dancing – Forme Uniche – free entrance – 11.00 PM at La Rocca – Piazza Matteotti
CORTONA
CORTONA ANTIQUARIA – August 20 to September 4 . this is the 54° edition of this traditional vintage market fair. http://www.cortonantiquaria.it/
September 26 at the Church Chiesa San Domenico at 6.00 A fantastic concert_ Michelangelo Amadei (1584-1642) and Luca di Bernardino da Cortona (1547). Organist: Luca Scandali.
FIRENZE
Celebration of the Rificolona, also called Festival of the Lanterns, 7 and 8 September,  this is one of the oldest celebration held in Firenze every summer.
FOLIGNO
THE QUINTANA SEPTEMBER CELEBRATIONS
SEPTEMBER 17 THE PARADE – SEPTEMBER 18 THE JOUST
http://www.quintana.it/quintana-foligno/index.php/it/
GREVE IN CHIANTI
8th to 11th September 2016 XLVI Rassegna del Chianti Classico – 46th Expo of Chianti Classico wines
LAKE TRASIMENO
Island Polvese – September 3 and 4 the scientific festival – The  Einstein Island https://www.facebook.com/isoladiEinstein
LUNGAROTTI WINERY – Torgiano – Enjoy the harvest already started August 28. https://www.facebook.com/lungarotti/?fref=ts
Sunday, September 11, 2016 ( from 10 to 18 )   starting 12.oo AM , brunch aboard  the vineyard paired with wines from the cellar of Montefalco (20 € per person ) Info:  montefalco@lungarotti.it or at the following numbers +39 0742 378868 or 349 8689562 .
MONTALLESE (CHIUSI CHIANCIANO – 20 MINUTES FROM IL FONTANARO)
September 16,17 and 18  – Wine and goose festival. http://www.festadelluvaedelvino.com/
MONTEFALCO
SEPTEMBER 16 TO 18 – THE SAGRANTINO WINE FESTIVAL – ENOLOGICA 2016
A wine tour at Scacciadiavoli, enjoy a light lunch with Bread, pizza cheese, bread and oil, Parmesan and pecorino cheese, ham, salami, roast pork, chocolate (or tozzetto), fruit (in season) – costi s 20 euro per person including the tour off course!  Azienda Agraria SCACCIADIAVOLI
Loc. Cantinone 31 – 06036 Montefalco – Perugia – Tel +39 0742-371210
e-mail: info@scacciadiavoli.it , scacciadiavoli@tin.it  www.scacciadiavoli.it
MONTEPULCIANO
September 3 – live concert at Icario Winery – via delle Petrose – WILLIENILE AND MARCO LIMI
Montepulciano Stazione  – 2,3 and 4 of September the donckey challange
MONTEPULCIANO ACQUAVIVA DISTRICT 
Live Rock Festival – SEPTEMBER 7 TO 11 https://www.facebook.com/events/2045290749029577/
MUSEUM DAY: SEPTEMBER 17 IN UMBRIA 
http://www.umbriaterremusei.it/
PACIANO – OUR MEDIEVAL VILLAGE 
September 10 – A rich local aperitif at area la Valle in Paciano organized by the community of infioratori group (they paint with flowers the streets of our villages).
September 18 from 10.00 AM to 6.00 PM – One of the best yearly events of Umbria:
MILLE E UNA UMBRIA
A day to experience the best of Umbrian products. Not to miss the lunch along the village, there will be a small ticket to pay of 10 or 15 euro. You will choose along the narrow medieval streets of Paciano among many local dishes: from Pici with goose ragu. To the Cinta Senese pork and river of red and white local wines.
Fontanaro's guests can buy ticket in advance at their check in.
September 25 – THE APPLE FESTIVAL – FROM THE FARM LA SAPORITA
– https://www.facebook.com/events/1661430554172832/
September 29 – "Festa della terza età e delle tradizioni popolari – corsa delle botti e pigiatura dell'uva".
The elderly social center organizes the traditional festival linked to popular traditions based on the grape pressing and pushing the Barrels challenge.
PANICALE
PAN OPERA FESTIVAL SEPTEMBER 4 TO 25
At Teatro Cesare Caporali,
Sunday September 4 – Prima la Muisca poi le Parole – Opera – at 5.30 PM – free entrance
September 16 IL GIOCATORE – Opera – Giuseppe Maria Orlandini at 9.00 PM
September 24 and 25 – Opera – IL SIGNOR BRUSCHINO — at 5.30 PM and 9.00 PM
Panicale wine Festival – September 8 to 11 – every night social dinner and from 6 pm, with a ticket of 10 euro you will receive a wine glass and a ticket for 10 wine tasting!
September 16, 17 and 18 – Embroidery Festival – https://www.facebook.com/FiliinTrama/
PANZANO IN CHIANTI
Vino al Vino – WINE 4 WINE FESTIVAL – This is a wine festival held every year by the third weekend of September and the preceding two days (15 to 18 September 2016) Panzano at Piazza Bucciarelli. The tasting glass ticket is 12 euros.
PIENZA
August 28 to September 4  
Cacio festival – Cheese festival with cheese barrel competition.
TRENONATURA – TUSCAN VINTAGE TRAINS TOURS 
September 4 – in honor of the local event Ruzzi della Conca in Chiusi:
https://media-ferrovieturistiche.s3.amazonaws.com/allegati/LITTORINA_04-09-16_CHIUSI.pdf
September 26 – http://www.ferrovieturistiche.it/it/fvo/