What's on in Tuscany and Umbria in August?
August 6 and 7, 13 and 14, 20 and 21 at Madrevite a Slow Food Selected winery.  Pic Nicco, wine tasting at sunset with local street food. To Book https://forms.gle/S6UmYh54ibVqRFps7
or call –
+39
346.7953903 –
+39
075 9527220
Up to August 7 the pici pasta sagra at Monte San Savino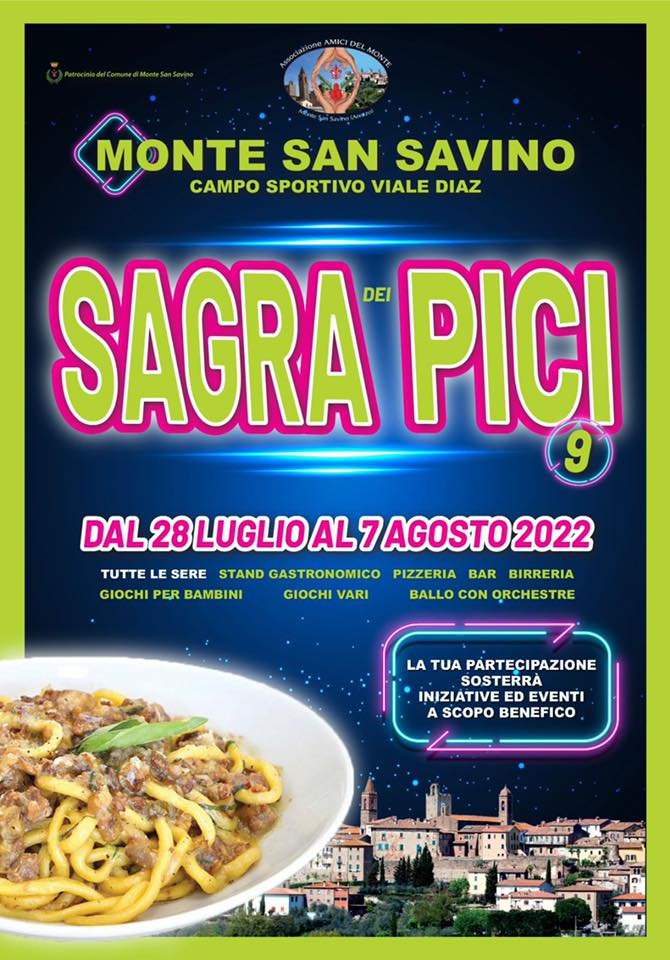 August 3 to 7 in Castel Rigone la sagra dei Barbari!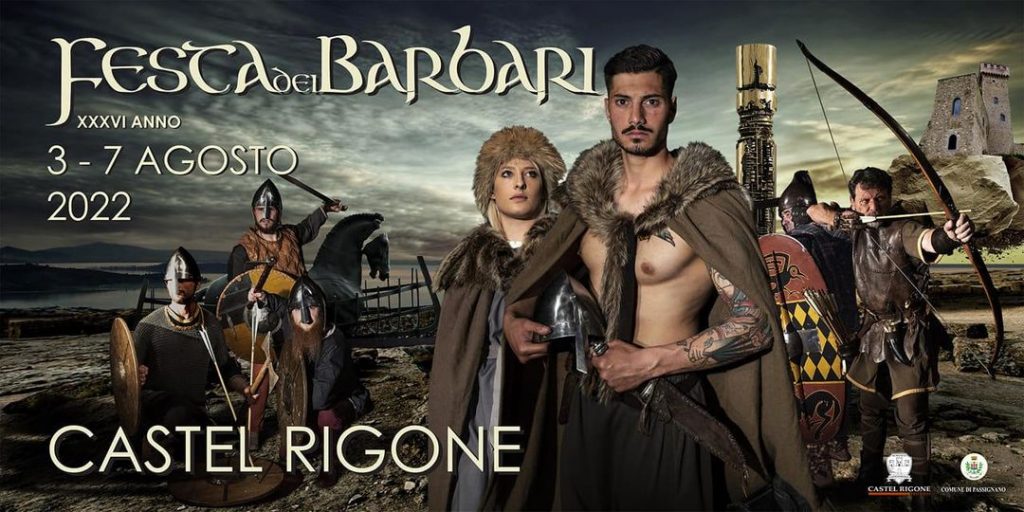 August 5 and 6 and the following Saturday and Sunday night. Have fun at the Madrevite, sunset to night aperitivo with music.
August 5  to 21  in San Gimignano, every night music, local food and a lot of fun!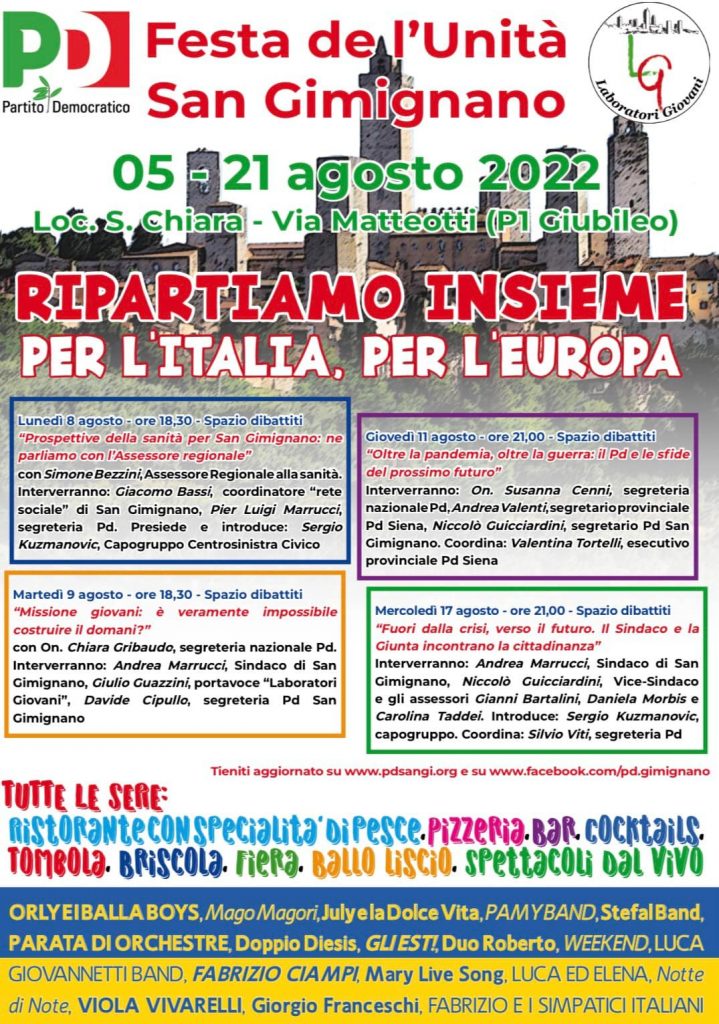 August 7 to 10 in Valiano, Montepulciano la festa di San Lorenzo, 2 nights watching starlights and drinking DOC and DOCG wines from Montepulciano. this event is held since 1782 
August 7 to August  27 in Sarteano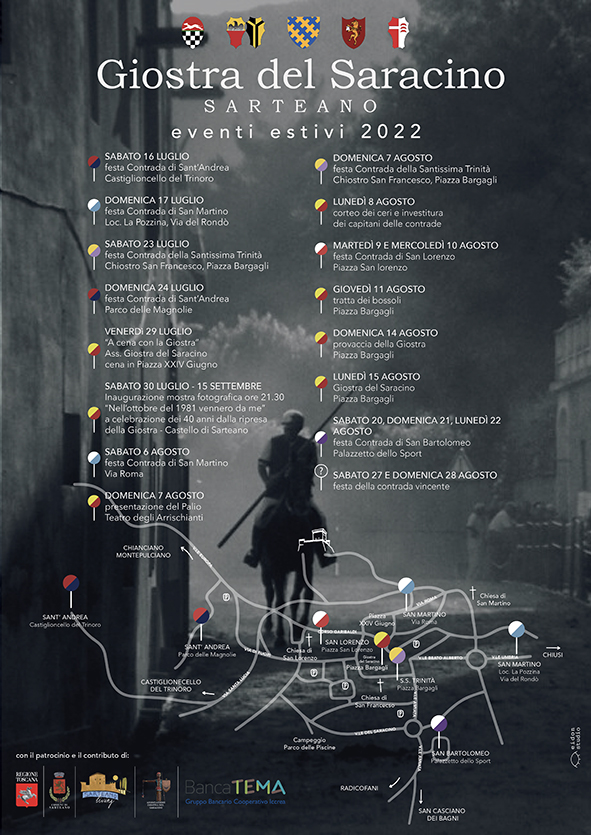 August 10 in Montepulciano, Calici sotto le stelle, a night of wine tasting, entrance fee cost is 15 E. This  is the midsummer night awaited by wine lovers. The 2022 edition will make the public dream with the elegance of Montepulciano, where the embrace of beauty and taste becomes magic, with a new format that combines itinerant tastings and guided tastings in exclusive locations in the Renaissance village.
More info at https://www.calicidistellemontepulciano.it/en/programme-calici-di-stelle
August 10 to 21 in Citta' della Pieve not to miss the Palio dei Terzieri http://www.paliodeiterzieri.it/en/home-english/
On the 20th also me and my daughter Stella will take part to the parade!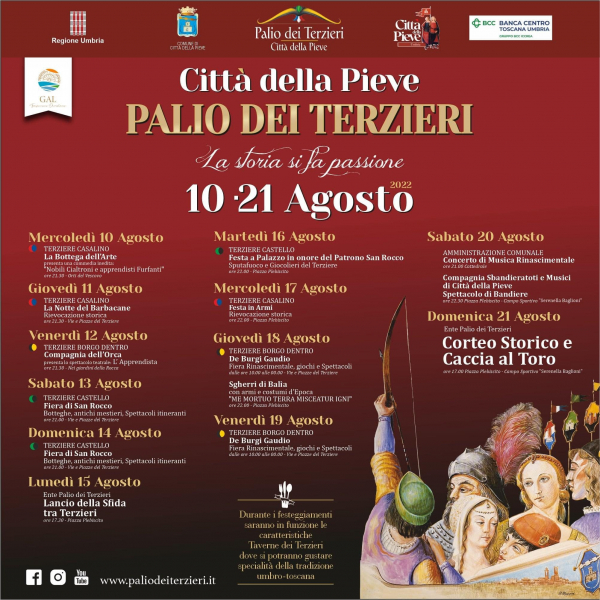 August 11 to 15 a summer festival in Paciano, PG  with sagra degli strozzapreti. More info at https://www.facebook.com/prolocopaciano/
August 11 to 15 the Raviolo pasta festival in Contignano, Siena. 
August 12 in Passignano, at 9.00 PM live Music with Cesare Verdacchi. @ Club Velico Passignano. PG.
August 12 to 15 the Vintage Festival at Castiglion Fiorentino 

August 13th to 15th in Cortona do not miss the T-Bon Steak festival, la sagra della bistecca! @sagrabisteccacortona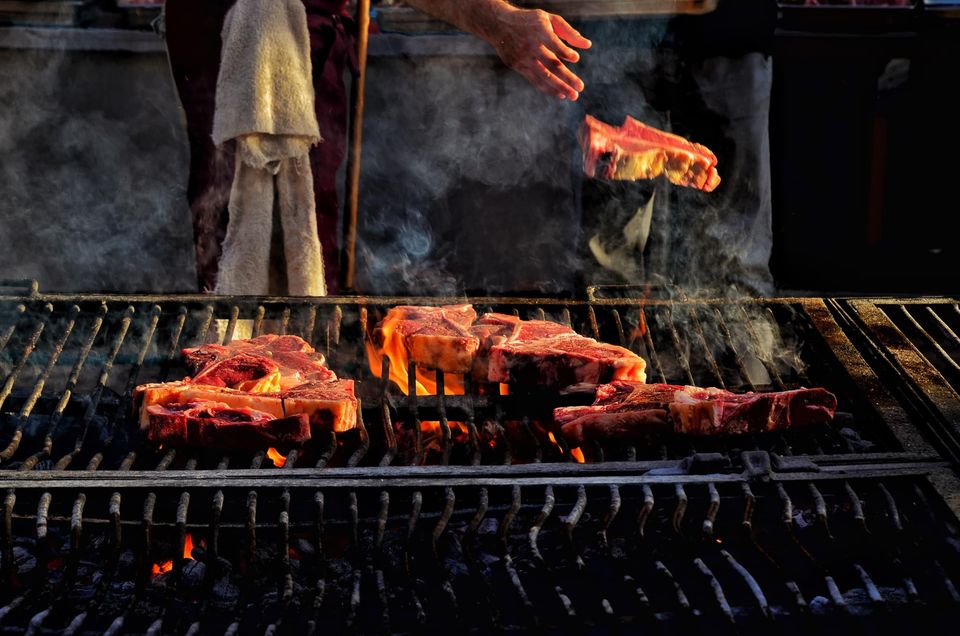 August 16 to 21 in Fabro – a farmer festival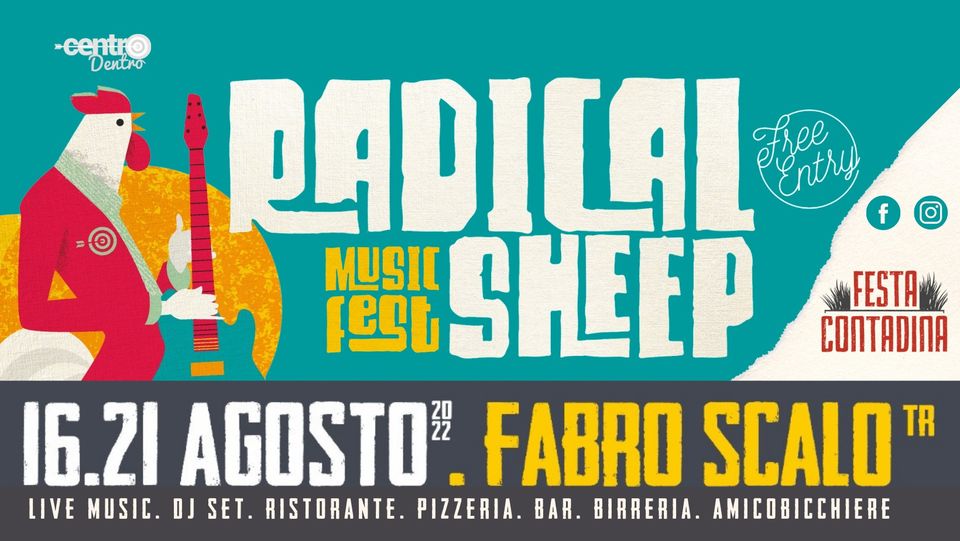 August 18th at Celle Sul Rigo, Piazza Garibaldi, Siena.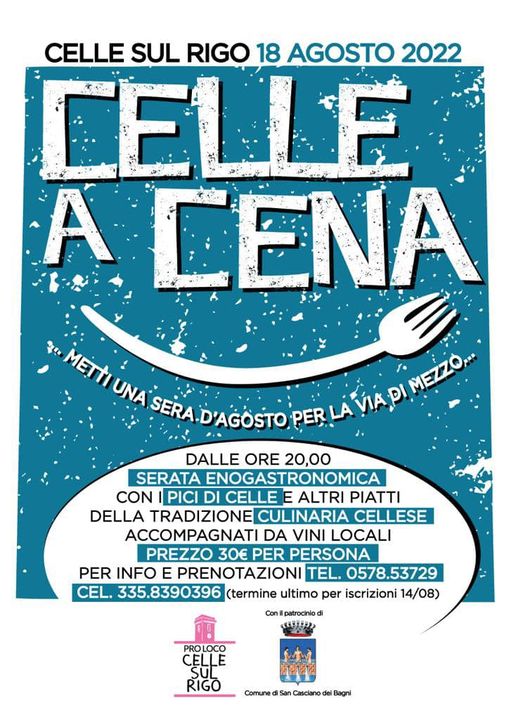 August 18 to 21 in Villastrada, Castiglion del Lago, PG, The Deocratic party festival with a lot of food. (this is only at 20 minutes by Paciano and Citta' della Pieve). Each late evening social dinners cooked by old ladies and shows + live music!
August 19 to 28 in San Savino, Magione, the fish festival.
August 19th to 28th in Montepulciano the Bravio delle Botti. We'll stand with Enrico Trabalzini from the Redi Winery at Collazzi rione!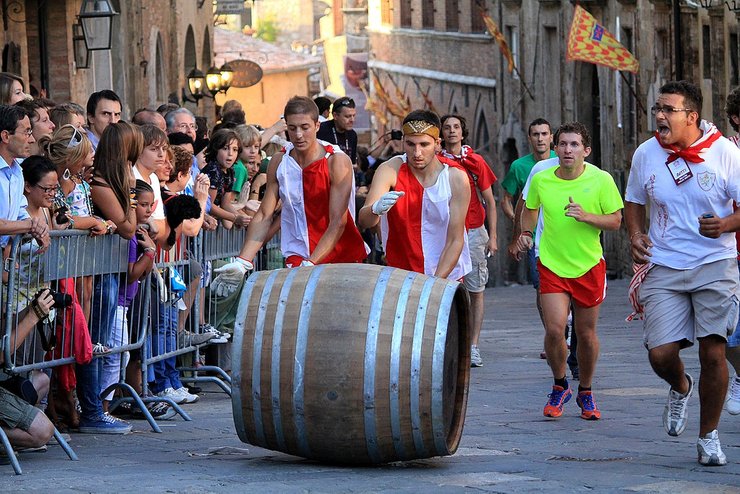 August 20 and 21 at at San Casciano dei Bagni the Cinta senese Pork festival.  At lunch and dinner. 
August 20 and 21 in Cortona the Porcini mushroom Festival!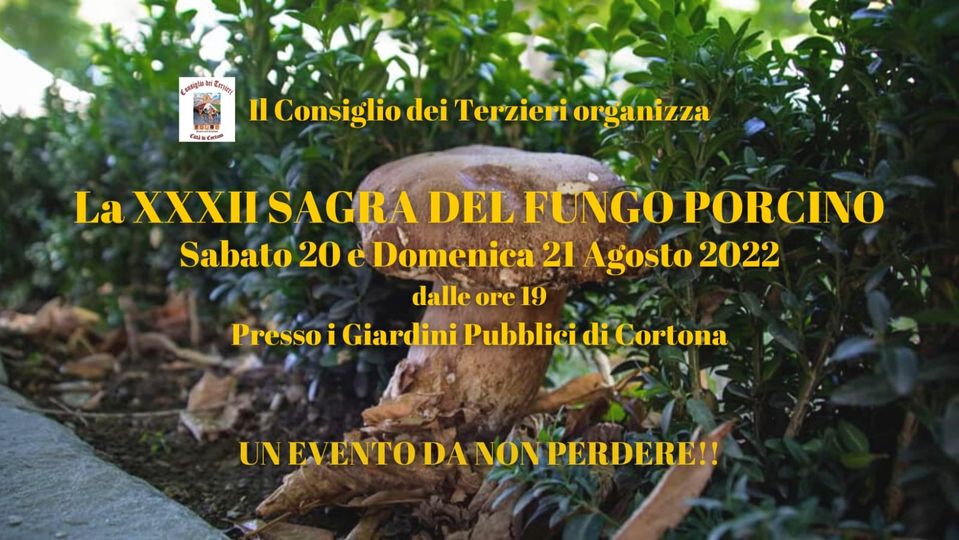 August 20 to August to September  4 – Cortona Antiquaria.
August 22 to 28 – Sarteano Blues Festival at Piazza San Lorenzo, Piazza XXIV Giugno davanti al Teatro Comunale degli Arrischianti e Via dei Fiori. 
August 26 to September 6 in Chiusi the 41 Edition of Ruzzi della Conca.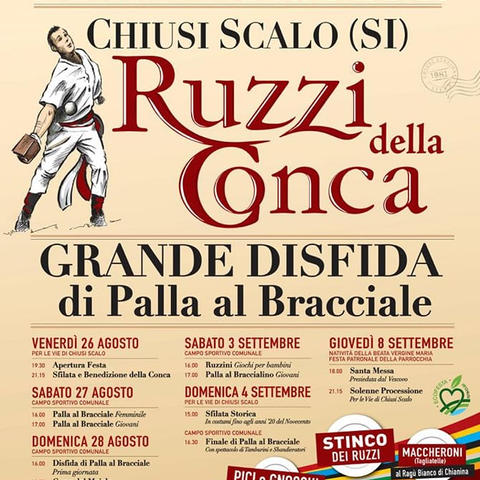 Up to September 4 – Cortona on The Movie, the international Cortona photo Festival