July around Paciano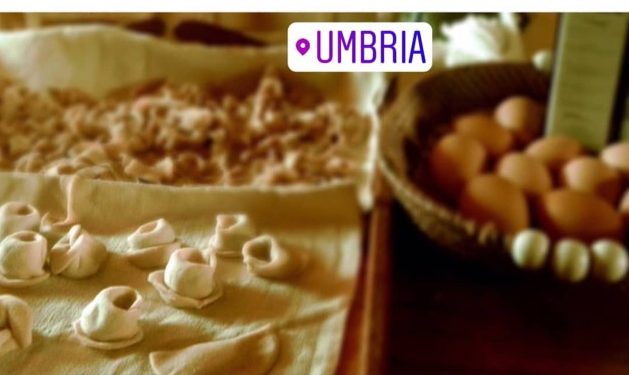 July around Paciano  – The summer months are the busiest times to travel to Italy, but for good reason. There are many activities happening all over the country from the country to city. One issue you may find is the unbearable heat and copious amounts of people in the city. So, the best way to combat those issues are taking your travels to the hillside towns and countryside. Stay with the locals during all the many music and food festivals occurring during the month of July!
AREZZO
July 1 and 2 (Saturday and Sunday) the HISTORICAL VINTAGE MARKET.
More info at: http://www.fieraantiquaria.org/
The monthly Antiques Market with its 500 exhibitors and about 100 little and selected shops
ASSISI 
Rent a "Calessino!"
Tour sample: Panoramic tour –  € 30.00 per person (min. 2 people) Departure in ape for St. Clare Basilica, Main
Square, Saint Francis Basilica, the Castle, the Cathedral. Pick-up i n Hotel. (Last 2 hours, every day).
* With a small supplement you can extend your time to allow for internal visits or additional monuments.
More info:   Daniele Angeletti cell. 334 3954342   Tel. +39 075/813074  fax 075/9976030 – You can contact her in name of il Fontanaro.
CASTEL RIGONE (Perugia area) 
July 18 August 24  Music Festival to show off younger musicians from around the world. http://www.festivalgiovaniconcertisti.com/
 CASTIGLION DEL LAGO 
TRASIMENO BLUES FESTIVAL _ From July 27
Also visit the PICASSO Exhibition at Palazzo Duca della Cogna up to August 27 2017
CITTA' DELLA PIEVE
July 20-23 – ROCK FOR LIFE – At Ponticelli, public gardens https://www.facebook.com/RFL.Italy/
Saturday the 15th of july 2017. 6.30pm – Come and joinKyra del Balzo di Presenzano
Palazzo Della Corgna. (Piano Nobile) Città della Pieve, Pg.
July 20 – Rock for life
 CHIANCIANO MUSIC Festival
IMOC- July 1-16 International Music Festival at Chianciano – https://www.facebook.com/festadellamusicadichiancianoterme/?fref=ts
 CHIUSI (15 minutes from il Fontanaro) 
THE LARS ROCK FESTIVAL JULY 7-9 Chiusi Scalo (SI) https://www.facebook.com/LarsRockFest/
3 days of Love & Music FREE ENTRY #larsrockfest17
FESTIVAL ORIZZONTI _ From 29th July to 5th August Festival Orizzonti will be held in Chiusi.
The subject of the Festival Orizzonti 2017 is #umano, because that's exactly humanity the main feature studied in every show realized. The programme is full of meetings which include different kinds of artistic creations: from theatre to lyrics, from dancing to music and labs.  www.orizzontifestival.it
Do not miss SUMMER EUREKA – DANCE SHOW – FREE ENTRANCE ON JULY 29 AT PIAZZA DUOMO AT 9.30 OM https://www.facebook.com/orizzonti.darte/
JULY 13 and 28 – A special opening at the Civic Museum "Città Sotterranea" in Chiusi will be arranged from 21 to 23 PM, for the initiative of region Tuscany " Nights of Archeology" –  info: angeli_civicochiusi@museisenesi.org  tel. +39 057820915
CHIANCIANO MUSIC FESTIVAL
CETONA
BICO FOOD FESTIVAL XIV EDITION –  Every end of July.
July 22,23,29,30 – Corsa Dele Brocche – Historical Game- Racing of Jugs  https://www.facebook.com/Associazione-Corsa-delle-Brocche-463811233782447/
CORTONA
CORTONA
Up to July 2-9 Sacred Music of Cortona
MIX FESTIVAL – July 19 to 23: Bob Geldof, Garry Roberts, Pete Briquette, Simon Crowe, Max Weinberg, the Tuscany Orchestra directed by  Nicola Piovani and  Baustelle
Buy your ticket in time: ticketing.terretrusche.com,
More info at http://www.mixfestival.it/index.html
CORTONA ON THE MOVIE – July 13 to October 1
FIRENZE
July 6- Coldplay
July 15- The Smiths
FOLIGNO
July 7-9 – Street food Village
LAKE TRASIMENO
DARSENA BEACH CLUB
– weekly events – https://www.facebook.com/darsenalive/
"LAKE TRASIMENO Mini Cruise".  Starting from  Tuoro –  Passignano  and  San Feliciano – Info and bookings:
www.trasimenoboats.com info@trasimenoboats.com tel. 3351739492.
MOIANO (A STREET VILLAGE)
The Snail Festival beginning of July every Year.
MONTEFALCO
Almost 60 air balloons from all over the world  will be showing at Terre del Sagrantino July 21 to 31.
More info at: http://lnx.sagrantinocup.it/
MONTEPULCIANO
MADONNA DEL CERRO CELEBRATIONS  – AT LOCALITA' TRE
http://www.madonnadelcerro.altervista.org/
Food, fishing, music and more!
ORVIETO 
Andrea Bocelli – July 4 Piazza Duomo- Organized by Orvieto Forever
Tango Festival- June 29- July 2
http://www.Orvietotangofestival.com
PALAZZONE WINE FESTIVAL July 21-23
San Casciano dei Bagni, Palazzone  phone: 3391824945 Donatella www.palazzone.org – info@palazzone.org three days dedicated to local artisanal work, photo exhibition about wine, wine tastings, dances, traditional dance show and much more. EVERY NIGHT FROM 8.00 PM
PACIANO 
Every MONDAY CERAMICS CLASS  at 10.30 at Palazzo Baldeschi and Wednesday morning knitting free class – cost is 10 euro per person and must be booked in advance.
July 21 Meet up at Palazzo Baldeschi  – Paciano
July 23 Social dinner 
July 24 Pizza Party at Fontanaro
PANICALE
PERUGIA & UMBRIA JAZZ
This year will perfome also Angelique Kidjo, Jamie Callum, Dee Dee Bridgewater, Kraftwerk,  Brian Wilson, Wayne Shorter,Chucho Valdes e Gonzalo Rubalcaba,  and many others.
Here for you the program of one of the many locations:
MORE INFO: http://www.umbriajazz.com/
July 27 2017, at 9.30 PM free concert at:  Piazza IV Novembre – Perugia
Zentralschweizer Jugendsinfonieorchester   Orchestra Sinfonica Giovanile della Svizzera Centrale
(from Lucerna, Svizzera) Joseph Sieber, direttore   Music: Rossini, Wagner, Dvorak
SAN CASCIANO DE BAGNI 
JULY 27 AT 9.30 PM FREE MULTIMEDIA PERFORMANCE  " LE SETTE ULTIME PAROLE DI CRISTO SULLA CROCE"  – MONTFORT QUARTET – AT COLLEGIATA SAN LEONARDO
SAN FELICIANO
July 27 to August 6 – 10 days to celebrate the local fish and the lake! Festa del Giacchio. More info at: https://www.facebook.com/proloco.sanfeliciano/
The Giacchio is a type of particular net that the fisherman use
SANT' ARCANGELO (LAKE TRASIMENO – MAGIONE)
LOCAL FISH FESTIVAL, EVERY EVENING FROM 7.00 PM
from 3 to 12 of July – every night social dinner and music !
July 24 – Festa del Giaccio – Slow Food lunch – 12.30 AM at San Feliciano –  to book. +39 075/8476027
SARTEANO
July 7 and 8 "Medieval games" at 9:30 P.M. http://www.sarteanoliving.it/en
 Civitas Infernalis – Medieval Fantasy Festival July 27 to 30. Four days for a festival inspired by the medieval fantasy atmosphere. The event features a rich program of events dedicated to the Middle Age and the glorious Tuscan past, with performances by jugglers, fire eaters, fortune tellers and other figures from the past. 
SPOLETO 
FESTIVAL DEI DUE MONDI  –  The 60° EDITION –   June 30- July 16 – http://www.festivaldispoleto.com/
TERRE DI SIENA FESTIVAL – JULY 29 TO AUGUST  5
http://www.itslafoce.org/?action=home
TRASIMENO MUSIC FESTIVAL from June 28 
The full program at: https://www.trasimenomusicfestival.com/program
PASSIGNANO SUL TRASIMENO AND THE BOAT RACE
JULY 28- August 1 – The Palio of the Boats, the revival of a Medieval race.
http://www.paliodellebarche.it/
The Palio of the Boats recalls the last act of hostility between the noble families of Perugia Baglioni and Oddi , Est.1495.
RADICOFANI
July 30 and 31 at the Fortress, via della città fortificata, 10 – street art and food – all day long.
SIENA and the Palio

2nd July – Since 1147 historical secular horse race held in Piazza del Campo, connected with districts or contrada into which the town is divided. The world famous Palio di Siena is a medieval horse race among the city's districts or 'contrada.' The race takes place in Piazza del Campo on July 2 for the Palio di Provenzano and on August 16 for the Palio dell'Assunta.
This is a list only of the main events of  July in Tuscany and Umbria, we'll update this post as soon with more and more ideas of things to do and see here around.