The best Shopping in Tuscany and Umbria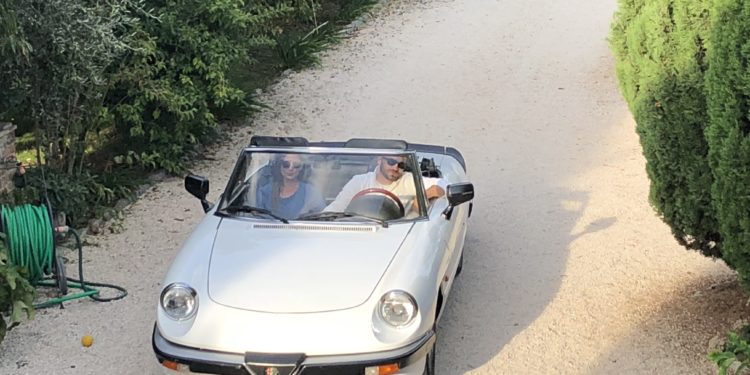 Here is our shopping victims list for outlet Shopping in Tuscany and Umbria and more.
If your husband doesn't love shopping and if he use to seat in front of the shop window all time, you can ask for a personal shopper at Fontanaro to drive you to the shopping sites and also in the meanwhile we can organize a wine tour to your husband. Could it be a good idea?
Here in Tuscany and Umbria our sale times are twice a Year, Generally, they are held on beginning, mid January to February and from July to September.
Here is a list of some of the best outlet shopping Tuscany and Umbria written for you.
1) To shop in Tuscany:
a) THE MALL, outlet shopping with many stores for Valentino, Armani, Diesel, Pucci, Marni, Roberto Cavalli, Gucci, Hogan and many, more. We don't suggest to go on Saturday and Sunday because they are more busy days.
Location: The Mall, Via Europa 8, 50060 Leccio Reggello (FI) Italia | Info +39 055 8657 775
http://www.themall.it/en/visit (more or less 60 minutes from our villas).
b) FASHION VALLEY (JUST FEW KM BEFORE THE MALL)
http://www.fashionvalley.it/contacts/en/
Location: Ruota al Mandò 50066 Reggello Florence, Italy
Phone: +39 055 865 77 98 OPEN SEVEN DAYS A WEEK – From 10:00 am to 07:00 pm
c) PRADA (the outlet in Tuscany is called Space)
Prada is ourdestination for every shopping day, more than the Mall, there are less crowds and bus of turists! We buy there Church shoes and Miu Miu the young Prada brand.
Location: MONTEVARCHI (AR) – Loc. Levanella – S.S. 69 TEL. 0039 055 – 91 901
OPEN SEVEN DAYS A WEEK – From 10:30 AM to 07:30 PM – Saturday From 9:30 am to 07:30
d) IL PRATINO OUTLET, from Dolce and Gabbana to Giorgio Armani, and the best linens and towels of made in Italy. e new brand Manifacture of Tuscany.
You can order customized products like linens with your name and logo and they deliver world wide. Ask of our friend Flaminia! Location; Via Morgantini, in Chiusi Chianciano (train station) area.
The owner, Flaminia, is fluent in English.
Where: via Morgantini, 51-61 Chiusi Stazione – Siena. From the train station parking you can easily walk to the shop.
(10 minutes from il fontanaro) – https://www.pratino.com/index.php
e) KAMARS CERAMICS. They offer a specialDISCOUNT FOR ALL FONTANARO'S GUESTS. Location: Str. St. 146 – Querce Al Pino – Chiusi (Siena) tel/fax 0578 274047
2) To shop in Umbria:
a) Brunello Cucinelli, the number one in Umbria, and one of the best brand of Italy.
Location: Piazza Carlo Alberto dalla Chiesa, 6 Solomeo – Corciano, Perugia.'.
OPEN SIX DAYS A WEEK , Not on Sunday. From 10:00 AM to 07:00 PM.

b) Ubaldo ceramics in Deruta, Perugia provence.
c) Italian Kids shoes at Primigi outlet in Perugia