Castiglion del Lago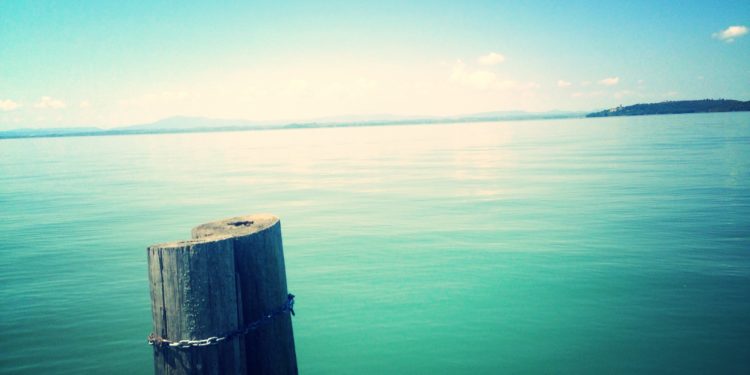 Castiglion del Lago is after Panicale the second Umbrian closer village from us of il Fontanaro.
You can reach this Medieval village in 15 minutes by car.
We suggest to follow directions to "Centro" and "Ospedale" to park with a fantastic lake view.
Remember to pay your parking when lines are blu.
The Hospital parking is the best if you like to visit the Castle. (In the  late evening you can do great photos from there).
To do in Castiglion del Lago
First visit for me is the Castle. Characterized by an irregular pentagon shape, the fortress was built on the remains of an Etruscan acropolis, which is visible on part of the wall, and consists of a triangular tower high. 39m and four towers that strengthen the crenellated walls. Two of these were built in the first half of the XVI century, they are circular in shape, in that the round structure was more resistant to attacks with cannons.
2 Also is a very nice visit Palazzo della Corgna  built from 1.563  – https://www.palazzodellacorgna.it/?lang=en
The museum of the Palazzo della Corgna is situated on the first floor, where there are eight rooms with "affreschi". Made between 1574 and 1590 by a team of painters led by Nicholas Circignani said the Pomarancio, the scenes represent the deeds of Ascanio and various mythological and historical themes.
To eat in Castiglion del Lago
A nice local food stop is at il Cantinone – food, wine, music, take away – do not miss a delicious local panino with chianina and the local bear "fabbrica birra di Perugia"
https://www.facebook.com/ilcantinonetrasimeno/
A traditional lunch at l'Acquario 
Aperitivo in Castiglion del lago?
At the terrace of Sei Di Vino https://www.facebook.com/6divino/.
or at Battilani 
A restaurant you may like for the great  view: La Cantina.
After dinner at Castiglion del Lago?
See whats on at 909 cafè,  or Darsena 
Biking around Castiglion del Lago?
Rent a bike at Cicli Valentini – only 10 euro per day
Castiglione del lago beaches?
Pescatore Cafè –  https://www.facebook.com/pescatorecafebar
or Lido la Merangola – http://www.castiglionedellago.eu/merangola.htm
Castiglione del Lago Ferry to the islands
via, Via Lungolago, 1, 06061 Castiglione del Lago PG http://www.trasimeno.ws/traghetti_it.html