Christmas in Tuscany and Umbria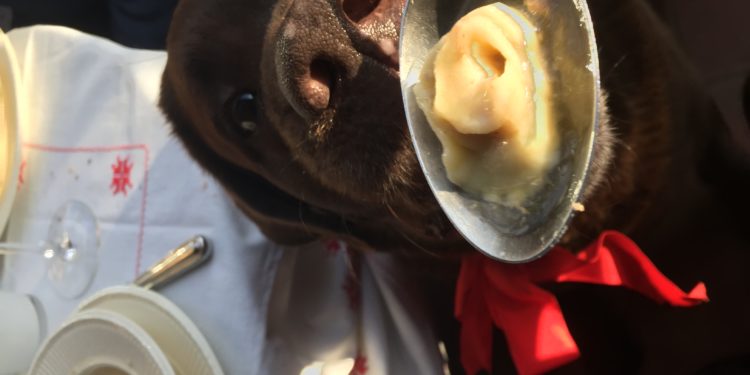 Have the jolliest holiday with our post guide to Christmas in Tuscany and Umbria events and activities
First of all, during this Mounth, do not miss to enjoy a typical Christmas lunch that we call Pranzo di Natale with
Home made pasta cappelletti in broth, mixed grill of pork and roasted potatoes, galantina and roasted cardi.
Off course Panettone, Serpente del re, panforte or cavallucci for dessert.
December 28 to January 1 – Five days of one of the best Jazz Festival of Italy. This year at the #27 winter edition of Umbria Jazz in Orvieto will play also Isaiah Thompson Trio, Antonello Salis & Simone Zanchini, Dena De Rose Quartet, Danilo Rea, Massimo Moriconi, Alfredo Golino and more.
Not to miss the 1st of the Year Duomo Gospel.
http://www.umbriajazz.com/ Follow #UJW27 on Instagram.
All December in Arezzo – Christmas market with the Villaggio Tirolese, up to December 29. Best area in Piazza Grande on my opinion.
From November 30th up to January 6th in Città della Pieve – The Christmas city –  See every day events and markets at http://www.cittadellapieve.org/
All DECEMBER and up to January 6 in CHIANCIANO TERME IL PAESE DI BABBO NATALE – A VERY SPECIAL CHRISTMAS VILLAGE FOR ALL THE FAMILY. https://www.paesedibabbonatale.it/
All along December, THE CHRISTIMAS VILLAGE in Montepulciano – Piazza Grande, piazzetta Danesi and Via San Donato will be the major areas dedicated to entrateinment and shopping. More info: http://www.nataleamontepulciano.it/ENG/il-programma-e-gli-eventi-di-natale-a-montepulciano.html
All long DECEMBER in MONTALCINO, Christmas Markets and local events. http://www.prolocomontalcino.com/
All December in Siena, di not miss the "Regno di Babbo Natale" at giardini della Lizza and the Sunday Christmas market At the historical piazza del campo.
From DECEMBER 7 TO JANUARY 6 2020 in Perugia at ROCCA PAOLINA – CHRISTMAS MARKET – EVERY DAY FROM 10 AM TO 8 PM – FREE ENTRANCE – NOT OPEN DECEMBER 25 AND JANUARY 1ST IN THER MORNING.
http://www.nataleallarocca.com/nataleallarocca.com/home.html
From December 7 in Gubbio THE LIGHTENING OF THE BIGGEST CHRISTMAS THREE OF THE WORLD. 6.00 PM at piazza 40 martiri – More details on social media #alberogubbio http://www.alberodigubbio.com/
From December 8 in Sarteano the nativity crib. Also do not miss a lunch at Gagliano – via roma, 5 tel + 39 0578 268022 And the Friday morning fresh food market.
December 25 2019 and up to 6 January 2020 – DO NOT MISS Monumental crib in Città della Pieve. Set up in the Palazzo della Corgna's underground areas, http://terzierecastello.it/

Also visit the village Christmas market. the cribs makes the best of the inspiring renaissance spaces, stage for scenes inspired not only to Christ's life but also to the Old and to New Testament. Please note that this is not open at lunch time. http://www.presepemonumentale.it
31 December "New Year with music – Midnight concert" in Città della Pieve
31 December in Siena at Piazza del Campo from 8.00 PM – music and entertainment for the New Year Eve – free entrance.
January 1ST – The annual lunch with "BREAKFAST AT THE MUSEUM" https://cortonamaec.org/it/