Baker for a day in Umbria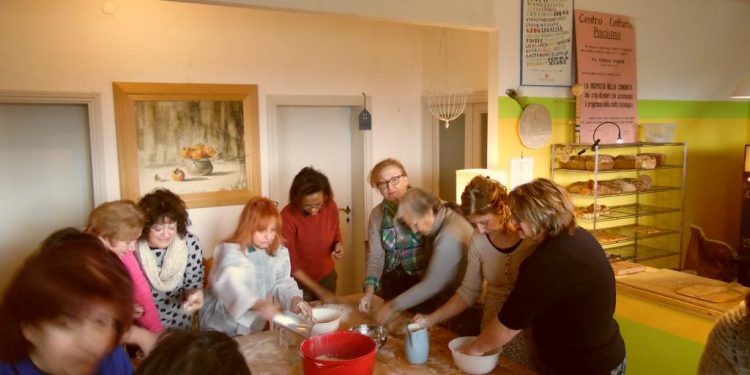 Baker for a day in Umbria, with miss Lia!
If you love homemade organic bread, rye and milk bread, pizza, brioche, filled rolls, apple pie (the Italian strudel), savory flan, this is the opportunity to learn all about the art of a bakery.
Spend a day with as at Fontanaro and enjoy our bakery class. We will start around 10.00 AM preparing all ingredients, lighting the oven and the working kneading. Around 11.30 short break with a glass of wine for the vineyard.
Than at 1.30 we will have a light lunch all together (we have to wait the bread rising).
We will serve you some of the typical Umbro/Tuscan speciality such as Home made pasta with organic products from the vegetables garden and more wines to toast at this new slow day.
After  lunch we will start again with the "learning by doing" lesson. At the and, we can all go to the infinity pool for an aperitif and to taste all our new breads and brioches.
All lessons are Taylor made according to yours wishes. If you like we can also arrange a special lessons dedicated only to the Umbrian/Tuscan bakery such as Torta al Testo (A special pizza cooked in stone) and Tozzetti Toscani (biscuits to match with the holy wine/Vin Santo).
Info: countryslowliving@gmail.com This experience can't be done in summer, high season