Tuscany and Umbria: things to do in June 2018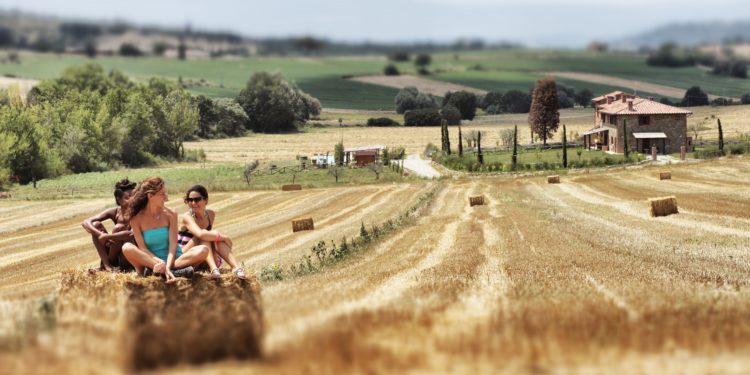 Gear up for summer with our Tuscany and Umbria things to do in in June 2018, featuring  summer Medieval  festivals, food festivals and more,
When it's summer in TUSCANY AND UMBRIA, everyone wants to spend time outdoors. Conveniently enough, most of the best TUSCANY AND UMBRIA  events in June 2018 include things to do outside. Aside from spending your weekends at the best restaurants or  wineries, there are key events in June that are worth penciling in your calendar!
AREZZO
AREZZO ANTIQUE FESTIVAL – JUNE 2 and 3 plus July fair on June 30 http://www.fieraantiquaria.org/
GIOSTRA DEL SARACINO – JUNE 23 – http://giostradelsaracinoarezzo.it/programma-giostra-saracino-giugno/
CELTIC FESTIVAL 27 TO 29 OF JUNE http://www.arezzocelticfestival.it/
ASSISI
FOOD TRACK FESTIVAL JUNE  JUNE 1 TO 3.
BEVAGNA
THE GAITE MARKET. JUNE 14 TO JUNE 24 – EVERY NIGHT DINNER AT THE TAVERNS FROM 7.00 PM
http://www.ilmercatodellegaite.it/

CASTIGLION DEL LAGO
LA PIANA AREA – FOOD FESTIVAL "IL MANGIAR BENE" JUNE 13 TO 17
VILLASTRADA  AREA – JUNE 28 – DEMOCRATIC PARTY FESTIVAL
From June 27th .  Jean Miro art exhibition –  at Palazzo della Corgna +39 075 951099  – Call center + 39 0744 422848
CETONA
Pastrignocchi pasta and cuculo festival. Pastignocchi is a kind of home made pasta done only in Cetona as well per the cuculo that is an egg buscuit that was the farmer snack at the sing of the cuculo bird.  May 31 and June 1, 2 and 3.
CHIUSI CHIANCIANO
Tria Turris festival – 22 to 24 of June. A festival to celebrate the past Medieval time. http://www.triaturris.it/contatti/

CITTA' DELLA PIEVE – INFIORATA

From June 14 to 24 petals and leaves will decorate the city with amazing flower painting. It is dedicated to their patron saint, San Luigi Gonzaga .http://www.cittadellapieve.org/
To find more events and updates on Città della Pieve see: https://www.facebook.com/CittaDellaPieveIAT/
CORTONA
THE Archidado Joust. From June 1 to 10. 10 days dedicated to the Medieval times ending with the Just on June 10 at 11.00 AM la provaccia and the joust at 4.00 PM in the evening.

June 8 flag flayers games at 9.00 PM not to miss and the "wedding" on June 9 at 9.15 PM.
http://www.giostraarchidado.com/en/the-programm.aspx
June 28 – Molesini wine shop – wine tasting from 3.30 pm of Tasca D'Almerita wines.
FIRENZE
THE CALCIO FIORENTINO ON JUNE 24
The Calcio Storico Fiorentino is a combination of soccer, rugby and big time wrestling originated in 16th century Florence and played today in historical costume. https://www.visitflorence.com/florence-events/calcio-storico-fiorentino.html
FOLIGNO AND THE QUINTANA JOUST
https://www.quintana.it/?lang=en
ISLAND MAGGIORE – LAKE TRASIMENO MUSIC FESTIVAL June – 22 to 24
https://www.facebook.com/Fondazione-Sergioperlamusica-1447665115515149/
MONTALCINO
JUNE 3 INFIORATA CORPUS DOMINI (FLOWER CARPETS ALONG THE VILLAGE)
JUNE 22 – BEER FESTIVAL
JUNE 23 AND 24 SAN GIOVANNI D'ASSO FEST
MORE EVENTS DATES AND DETAILS AT: https://www.facebook.com/prolocomontalcino/
MOIANO
FROM JUNE 28 SNAIL FOOD FESTIVAL – SOCIAL DINNER WITH SNAIL EVERY NIGHT
MONTELONE D'ORVIETO
GNOCCHI FESTIVAL – POTATO DUMPLING food festival – At Santa Maria – area of Monteleone d'Orvieto. THIS YEAR 2018 IS FROM JUNE 11 TO 18. http://www.sagradeglignocchi.eu/
ORVIETO
Corpus Domini – June 2 at Piazza Duomo at 5.00 PM and June at Piazza del Capitano del Popolo  at 10.00 AM
and June 3 WINE SHOW – June 8 to June 8 – ORVIETO Wine Show is a grand food and wine event.
Entrance into the event without tasting is free. For those who wish to come and taste, you can buy tickets at the event or online by visiting: www.wineshoworvieto.com/shop/biglietto/
http://www.wineshoworvieto.com/shop/biglietto/ 
TANGO FESTIVAL – https://www.orvietotangofestival.it/ June 29 to July 1 
PACIANO
June 2 Motorbike meeting in honor of Andrea Antonelli and social lunch  at 12.00 am – Motorbikes shows during the evening.
June 3 – the Flower Carpet for the Corpus Domini, all locals will paint the village with petals!
June 9 – Porsche car meeting  at the village  from 3.30 PM
June 22 – Meeting for woman from around the word at Palazzo baldeschi to meet different cultures at Palazzo Baldeschi – more info at + 39 333 715 3996.
June 23 THE WATER OF SAN GIOVANNI – 9.00 PM AT PALAZZO BALDESCHI – ALL WOMAN MUST COME FOR GOOD LUCK AND TO MEET LOCAL WOMAN!
DO NOT MISS TO BOOK A POTTERY CLASS OR TABLE LOOM IN PACIANO!
PANICALE (3 KM FORM PACIANO)
JUNE 9 and 10 – Miele e Amore in Panicale, honey and craft beers food fair all day long.
+ Music and workshops.-
ROMA (1,30 HOURS FROM US BY TRAIN)
Rome Chamber Music Festival 15th ANNIVERSARY SEASON –  June 4 to June 7 – Palazzo Barberini, Rome, Italy
The 15th Anniversary season of the Rome Chamber Music Festival, will return to the prestigious Palazzo Barberini – Via delle IV Fontane, 13 – from June 4 to June 7, but in a new and unknown special area.  World-class artists, rising young talent, and unforgettable concerts are what the Rome Chamber Music Festival is all about.
Each year Robert McDuffie, founder and Artistic director, present programming that entertains, delights, and engages our audience and this year, we plan to do more.  All concerts begin at 8:30 p.m. At 7:45 we will offer you a welcome cocktail. The opening night concert on June 3 is by invitation only.
Please visit www.romechamberfestival.org or www.facebook.com/romechamberfestival.
SAN QUIRICO D'ORCIA
Every June, new dates to be updated soon – http://www.festadelbarbarossa.it/
SARTEANO 
THE HORSE FEVER!! In Sarteano, every third weekend of June, there is a festival that sees the horse as its protagonist, in a territory where horses are the centre of attention, not only on the day of the Giostra del Saracino, but throughout the year. The exhibition-market Febbre da Cavallo has as its theme the horse as an aid for human labour.
SPELLO
JUNE 2 Infiorata, Corpus Domini
+ VILLA FIDELIA – JUNE 8 TO 10 – ROSES FLOWER SHOW
https://www.facebook.com/igiornidellerose.villafidelia/
SPOLETO FESTIVAL
FROM JUNE 29 – Spoleto festival dei 2 Mondi http://www.festivaldispoleto.com/
TODI WINE SHOW
TORRITA DI SIENA
THE BLUES FESTIVAL – JUNE 21 to 23
TRASIMENO LAKE AREA
TRASIMENO MUSIC FESTIVAL AND ITS 14° EDITION, starting from June 29. More info at: https://www.trasimenomusicfestival.com/