If you think you are too small to make a difference…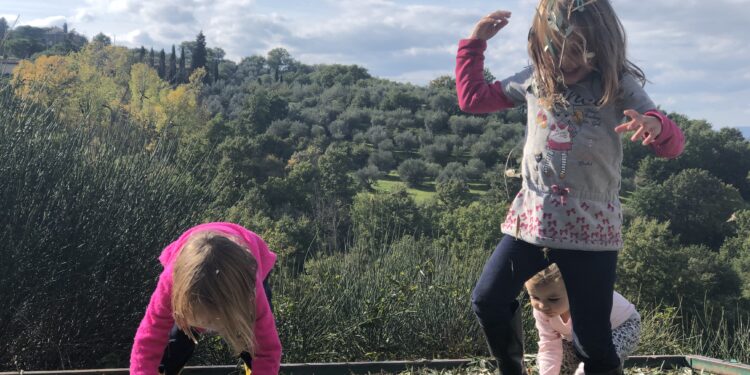 If you think you are too small to make a difference…
….you probably never spent a night with a mosquito.……(African proverb).
This is a perfect quote for this time.
Impossible to travel and visit Tuscany and Umbria right now, so this year we decided to come to you with our online stores.
Help us support our local businesses.
To give you a better idea there is a saying that goes something like this: "When you buy from a small business an actual person on the other side does a little star dance for you".
Immagine this person could also be my daughter Stella and myself.
As  you know we are in a total lockdown situation right now in Italy.  Shops and farms are closed to the public and we can't travel outside our Municipality. We stay home and remain safe.
Why not find the perfect gift in this particular holiday season with some local small businesses offering unique  and artisanal  products which you can order online?
 1.   Il Fontanaro Extra Virgin Olive Oil,  Olio della Pace, Paciano, Umbria.
This is our brand new 2020 extra virgin organic olive oil.   My daughter  Stella, who just turned four years  old, helped us for the first time this year, to collect and press our organic olive oil.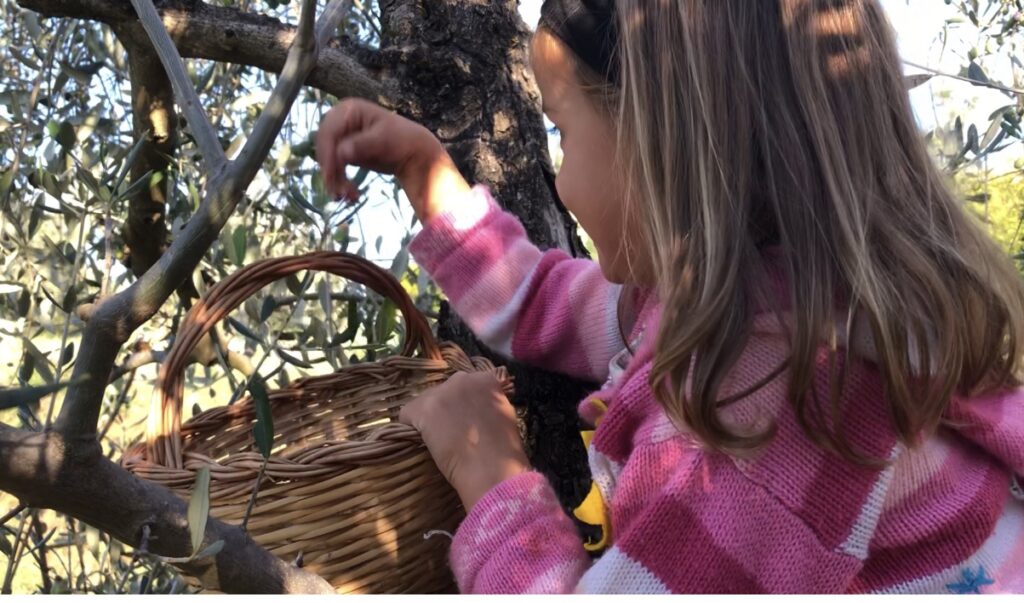 This extra virgin olive oil has received several awards including gold medals at the New York, Berlin and London World Olive Oil Competition and  the Slow Food Olive Oil Presidium achievement.
This is our online shop: https://www.bestitalianoliveoil.com/ 
For more information and custom orders: info@countryslowliving.com Whats app: +39 3387338869 https://www.facebook.com/ilfontanaro
2. Maledetti Toscani. Since 1848 in Montepulciano, Siena, Tuscany.
They are now producing a new unique hand made  and custom made leather collection named Manicomio Italia.
The literal translation is: Madhouse Italy.
For more info and prices: Nicola Quadri  Whats app.  + 39 333 3779664 or nicola@maledettitoscani.com  https://www.facebook.com/nicolaquadri.manicomioitalia
Also available are belts, boots and jackets – collection 2020/2021  –  https://www.maledettitoscani.com/
3. Manifattura Toscana, Chiusi, Siena, Tuscany.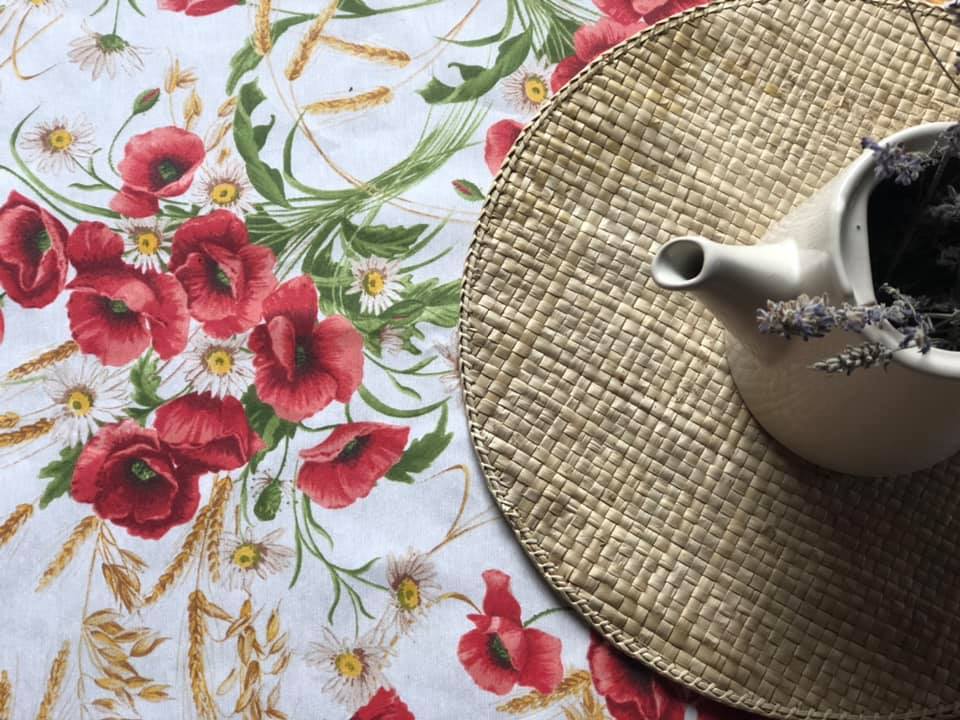 Our friend Flaminia produces and sells  home bed linens, towels, tablecloths, and towels designed to reflect all of the best aspects of a home stay. You can customize your orders and she provides worldwide delivery.
You can contact her directly to customize your gift. https://www.facebook.com/manifatturatoscana/
https://www.pratino.com/it/Flaminia Zanieri: whats app: +39 347 810027
4. Chateaux Garage, Sarteano, Siena
A unique and unexpected  winery in Sarteano created few years ago from four Tuscan winemakers. Only 1.400 bottles per year. The blend: Classic Trebbiano and Malvasia,  grown in a beautiful vineyard on Mount Cetona and vinified  by Alessandro Aggravi  from Sarteano. The name comes from an oxymoronic on words with a strong desire to scoff at their cousins from beyond the Alps who are very good at enhancing their products and to take themselves too seriously.
You can pre-order the new Chateaux Garage 2020, witch will be ready next April 2021. Cost: 25 € per bottle
https://www.instagram.com/chateaugaragesarteano/?hl=af