Visiting Tuscany and Umbria in April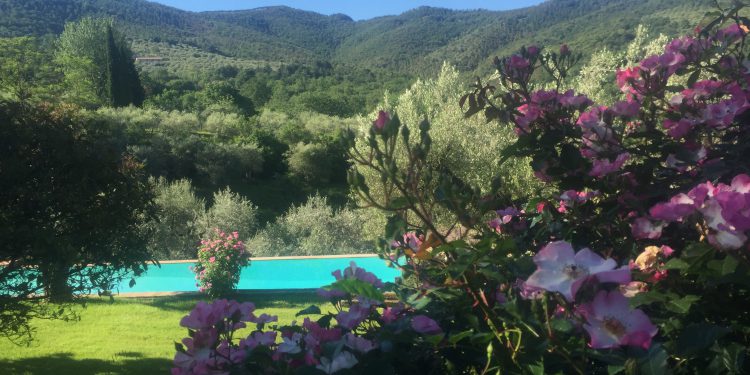 April is blooming here in Tuscany and Umbria, and Italian kids will have almost 10 days holiday for Easter, the 25th of April "Anniversario della Liberazione", and May 1"Festa dei Lavoratori"! During bank holidays in Italy, most of shops and supermarkets will not be open.
Here are some ideas for you!
Sport idea:
Rafting Guided excursions in the Rivers of the Valnerina PG From 1 April to 31 October, raft trips will be carried out along the water courses of the Valnerina River Corno and river Nera, The excursions are suitable for everyone, from the smallest (about 3 years) to the elderly. reservation required and all the necessary material will be provided. Each person must bring only an intimate change, a towel and the need for a shower. The excursions will be made in three hours, 10: 00-13: 00-16: 00. For info and reservations +39 3348581414 raftingnomad@gmail.com  www.raftingnomad.com

AREZZO
April  6 and 7 Antique fair.
ASSISI
ANTIQUE FAIR – APRIL 21 TO MAY 1
Easter week- April 18- 22
BEVAGNA
GAITE MARKET – SPRING EDITION – APRIL 27 TO MAY 1 http://www.ilmercatodellegaite.it/la-primavera-medievale/
CASTIGLION DEL LAGO
SPRING AND TULIP FESTIVAL – 24TH TO 28TH OF APRIL.
Music, shows and entertainment during the tulip and spring party!
We fill with colors and lots of joy the streets of Castiglione del Lago for the most awaited party of the year!
From 24 to 28 April 2019 the "Tulip and spring festival" awaits you at #castiglionedellago!
Soon the program on:
www.festadeltulipano.com
Email: Eventicastiglione@Tim.It
Phone: 349 0910381
CETONA Flower Show April 24 and 25
CITTA' DI CASTELLO
27 TO 28 OF APRILE – Only wine festival – a small wine festival. http://www.onlywinefestival.it/
CITTA' DELLA PIEVE
EASTER MARKET –  APRIL 20 TO 22
InfoPoint – Piazza Matteotti, + 39 0578 298840 info@cittadellapieve.org
Live tableaux
On EasterSunday and EasterMonday, many actors of Terziere Borgo Dentro perform Live Tableaux on the themes of the Passion, Death and Resurrection of Christ, with scenes from the Last Supper, the Garden of Gethsemane, Ecce Homo, the Flagellation, the Pietà on the Dead Christ and the Resurrection,  set against the backdrop of the evocative underground vaults of Palazzo Orca.
FIRENZE
APRIL 24 TO MAY 1 THE INTERNATIONAL ARTISANAT MARKET AT Fortezza dal basso.
APRIL 27 AND 28 – SUCCO D'UVA – WINE FESTIVAL  – At via Panciatichi 16.
MONTEPULCIANO
APRIL 20 TO May 4 – EASTER FESTIVAL http://www.festivaldipasqua.it/festival.html
Cioccolando, Chocolate festival   April 6  and 7 at Piazza Grandeinfo@prolocomontepulciano.it
ORCIA WINE FESTIVAL
25TH   TO 28TH OF APRIL  https://orciawinefestival.wordpress.com/
3 Days dedicated to the DOC wines of Orcia. More info at:  Ufficio Turistico San Quirico d'Orcia – tel. +39 0577.899728 ufficioturistico@comune.sanquiricodorcia.si.it
 www.consorziovinoorcia.it  
6.00 PM Return to the villa driving along one of the most scenic drive in Val d'Orcia!
ORVIETO
ORVIETO PHOTOGRAPHY – April 4 to 7. At Piazza del Popolo.
PERUGIA
EASTER FESTIVAL – 20TH TO 25TH OF APRIL – Corso Vannucci area, all day long.
PIENZA
Organic market – APRIL 7