Tuscany and Umbria in August 2018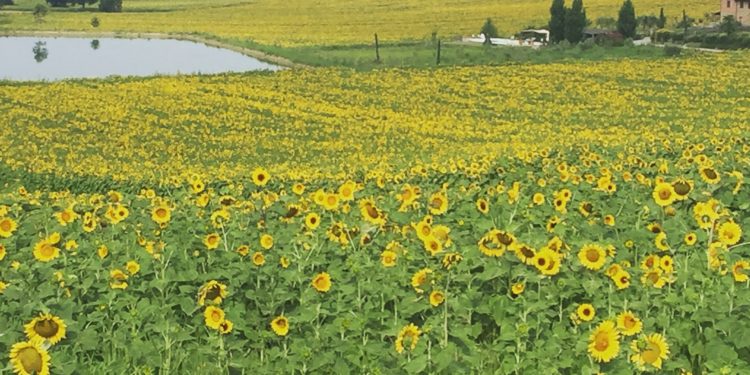 Guide to Tuscany and Umbria in August 2018:
things to do, festivals and more! Places to visit. Best month. Things to do. What to do. What to see. Best events.  Check them out on our list below.
Castiglioncello del Trinoro, la Foce  and around
From July 28th – Music Concert from "Incontri Terre di Siena" at 8.00 PM http://www.itslafoce.org/en/home-english/
Castiglion del Lago
August 14th from 6.00 PM events and performances at the village, all night long, free entrance
Castiglion d'Orcia 
Sagra del Crostino and of pici fatti a mano, food festival of oily slice of bread and home made pasta pici. August 4 and 5.
Castel Rigone
Fiera dei Barbari – Up to August 5
Chiusi Chianciano  
Ruzzi della Conca every last week of August – www.ruzzidellaconca.it
Città della Pieve 
Palio dei Terzieri –  August 8 to 19 – http://www.paliodeiterzieri.it/

August 27 to 27 – Furious Opera lirica in due atti  – teatro comunale degli Avvalorati – 9.30 PM
http://internationaloperatheater.org/
August 31 at Saltapicchio wine bar
Cortona
T-BONE steak festival – 14th to  15th of August from 6.00 PM.

Porcini mushrooms festival August 18th and 19th  from 6.00 PM.Info: +39 0575 630352 Email: info@comunedicortona.it
Antique fair from August 19th   http://www.cortonantiquaria.it/
Lake Trasimeno
Trasimeno Blues  up to August 4  http://trasimenoblues.it/
Every day live concerts around the lake
Lake Trasimeno area: SAN FELICIANO 
38th Edition of the Fish Festival – festa del Giaccio.  By the and of July http://www.prolocosanfeliciano.it/
27th of July to August 5th.  
Montepulciano
August 10th – Calici sotto le Stelle wine festival – https://www.calicidistellemontepulciano.it/it/
Palazzo Ricci concerts: http://www.palazzoricci.com
Leonardo da Vinci , a major exhibition held in the Fortezza di Montepulciano (Medici Fortress). An exhibition that aims to highlight one of the most innovative aspects of the work of the genius Leonardo, in which machines, the human body and nature are governed by the same universal laws. Open every day from 10:30 a.m. to 7:30 p.m. Admission: € 5.00.
Info tel.: +39 0577286300 – www.leonardoanatomie.it
August 18th to 26th – BRAVIO DELLE BOTTI – the historical barrel race of Montepulciano.

PACIANO
A summer full of local events from street parades to local social dinners.
https://www.facebook.com/prolocopaciano/
also you can check updates at: https://www.facebook.com/paciano.eventi/
Panicale 
Mosaico sonoro every Thursday night free concerts at the main pizzetta "square" at 9.30 PM and from late evening street market. This is a very family friendly village and event.
August  2 ore 9.30 PM Concert for TRASIMENO BLUES.
August 4 ore 19, Mongiovino vecchio, Chiesa di Santa Maria Assunta CONCERT AT CASTLE OF  MONGIOVINO VECCHIO Sax Quartet, music from  Bach – free entrance –  to book: +39 348 312 06 42
From August 24 agosto to September  2 at  Tavernelle CORN FESTIVAL
FROM AUGUST  20 TO  30, "MUSICA INSIEME PANICALE"  XXI edition free entrance, but limited seats.  Tel. +39 075 8379531
Monday 20 of August at 9.00 PM at Santuario di Mongiovino MIRRORS, C. Giottoli, flauto e F. Dillon, Violoncello
August  22 at 9.00 PM  Panicale, Collegiata of  San Michele Arcangelo METAMORPHOSES, P. Tarling.
August 24  at 9.00 PM at Teatro Cesare Caporali …ET RAPIDA AQUA M, M. Rossi, violoncello
August 28 at 9.00 PM  Panicale, Chiesa della Madonna della Sbarra LOOKING BACK/FORWARD, E. Wirth, C. Hahn.
Pienza 
Cheese Festival, la fiera del Cacio di Pienza,  Every year at the and of August
San Casciano dei Bagni 
August 10 –  Calici di Stelle preview – A very special and big local wine event with wine producer from the area.
August 13 – "Palio di San Cassiano": the four districts of Campanile, Gattineto, Porticciola
and Pozzo challenge and popular games before the spectacular  run with the wheelchairs on which a frog is positioned.
The week before the show is a week full of events, from the "Launch of the Challenge"  to the Renaissance Dinner.
August 23 to 26 – 11st Edition of Cinta senese pork festival – "Sagra della cinta senese e del maiale brado" – at Stadio Comunale every night.
San Savino
Fish Festival https://www.facebook.com/proloco.sansavino/?tn-str=k*F
Sarteano
Sarteano Jazz and Blues – 5th of August at 9.30  – Preview of the festival at the historical centre. "Pedro Spallati 4et". At Piazza San Lorenzo. . More info at http://www.sarteanoliving.it/it/
10th of August – Fiera di San Lorenzo (Market)
12th and 19th of August Democratic party festival at zona Palazzetto delle Sport (Stadium)
14th of August historical centre GIOSTRA DEL SARACINO PREVIEW
15th of August 3.00 PM GIOSTRA DEL SARACINO – The Joust of the Saracen is a revival of an ancient chivalrous duel. It has its origins in the distant past, it is dated back to XIV century.
August 19th street market
August 24th to 26th festa della Contrada di San Bartolomeo
August 24th to 26th also Sarteano Jazz and Blues
San Feliciano (lake Trasimeno area) 
Giaccio Festival, a traditional food festival and celebrations from the last week and of August. The Giaccio is a traditional fishing net. And every day are organized social local fish dinners. Every night from 9.30 PM music and events . More info at: http://www.prolocosanfeliciano.it/
Siena
THE PALIO! August 16 – https://www.ilpalio.org/

Tavernelle
Todi 
Todi Festival – 32° Edition from August 25th to September 2nd – http://www.todifestival.it/