Life in Tuscany and Umbria: October 2017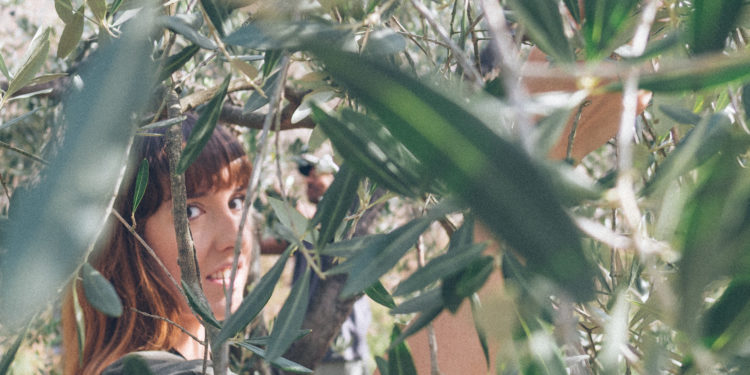 If you are here around il Fontanaro in October you will enjoy the real country slow living. From grape harvest events both in Tuscany and Umbria Festival to the Saffron Festival of Città della Pieve, Umbria.
Here are some of the main events:
AREZZO and the antique market
September 30 and October 1  http://www.fieraantiquaria.org/
and also
CASTELNUOVO BERARDENGA
STREET FOOD FESTIVAL – OCTOBER 8 – ALL DAY LONG
CHIANCIANO TERME 
BUTTERFLY EXPOSITION – PARCO FUCOLI 1 TO 29 OF OCTOBER
October 31  – Halloween party at the thermal springs – PISCINE TERMALI THEIA  Via della Foresta, 53042 – http://www.piscinetermalitheia.it/
CITTA' DELLA PIEVE
OCTOBER  20, 21 and 22, 2017 – SAFFRON FESTIVAL http://www.cittadellapieve.org/
Soon the program!
CORCIANO
WINE CASTEL EVENT 6TH, 78TH AND 8TH OF CTOBER
Corciano wine festival.
GAIOLE IN CHIANTI
THE EROICA RIDE October 1 2017
http://www.eroicagaiole.com/?_ga=2.189720043.1768122082.1504971332-581395729.1504971332
FOLIGNO
UP TO OCTOBER 1 – PRIMI D'ITALIA – PASTA FESTIVAL!
 GUBBIO
September 27 to October 1
MEDIEVAL FESTIVAL –http://www.festivaldelmedioevo.it/portal/
GUBBIO AND THE TRUFFLE FESTIVAL
Every year beginning of November.
More info at:  Servizio Turistico Associato – I.A.T. Gubbio tel. 075 9220693 fax 075 9273409
info@iat.gubbio.pg.it   www.tartufointavola.it
MONTALCINO
Montalcino, Camigliano September 30 and October 1
The rooster food festival!  http://www.sagradelgalletto.org/programma.php
Also do not miss the Sagra del Tordo!!!  (It is a special Italian hunters bird).
MONTEPULCIANO
MONTEPULCIANO RUN MARATHON – UP TO OCTOBER 1 – http://www.montepulcianorun.it/
Every Wednesday up to October 11 – The noble tasting – Where: Enoliteca del Consorzio del Vino Nobile Fortezza di Montepulciano Via di San Donato, 21 – From 6.00 PM to 7.30 PM – Costo: 10,00 € a persona
Per prenotazioni: 0578 717484 – booking@stradavinonobile.it
– http://www.consorziovinonobile.it/allegati_news/Pieghevole%20MDN%20settembre2017.pdf
PACIANO, OUR VILLAGE!
Apple Festival October 1
Paciano harvest Festival! September 28 to October 1 –
Do not miss the social lunch October 1 to meet the locals at 12.30 and the vintage car meeting at 9.00 AM! Ask us for more details: lucia@fontanaro.it +39 3387338869
Olive Harvest Paciano – Il Fontanaro – Olive Mill Opening October 28 2017 at 4.00 PM – Pic nic merenda with bruschetta wine and music for all!

http://www.bestitalianoliveoil.com/

Also do not miss, Every Sunday morning the organic fresh bread, and cakes, at Lia! Lo scoiattolo Association – Via Gramsci 9, Paciano.
PANICALE WINE FESTIVAL 
Last week of October – Olive Oil festival – https://www.facebook.com/panolioevento/
PERUGIA
Chocolate Festival October 13 to 22 – https://www.eurochocolate.net/eurochocolate-2017/
PIEGARO
October 6 to 15 the 30th Edition of the Chestunuts Festival
Siena – Treno Natura https://media-ferrovieturistiche.s3.amazonaws.com/allegati/VAP._AUTUNNO_17.pdf
treninvaldorcia@ferrovieturistiche.it
SINALUNGA – October 8 Agricultural market fair
Torgiano – (Montefalco) – Umbria – Lungarotti estate – October 1 Vintage car meeting
Umbria Region
Frantoio Aperti – October 28 to November 26 – New harvest 2017 – Olive oil Tasting around Umbria. Check this website for more details. http://www.frantoiaperti.net/