July, not to miss in Tuscany and Umbria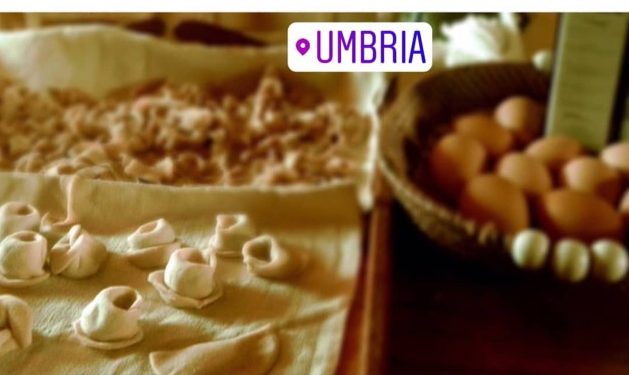 ASSISI
July 7 – Lavander Festival.
AREZZO
July 1) the HISTORICAL VINTAGE MARKET.
More info at: http://www.fieraantiquaria.org/
CASTEL RIGONE (Perugia area) 
July 22 of July to 25th of August – 20th Anniversary – Music Festival to show off younger musicians from around the world. http://www.festivalgiovaniconcertisti.com/
CHIUSI (12 minutes from il Fontanaro villas)
Slow food beer Festival – July 21 and 22. from 8 to 11.00 PM.
CITTA' DELLA PIEVE
19 to 22 of July – ROCK FOR LIFE – At Ponticelli, public gardens https://www.facebook.com/RFL.Italy/
July 31 at 8.00 PM TEATRO degli AVVALORANTI, CITTA' DELLA PIEVE – François Poulenc Sonata per flauto e pianoforte, FP 164 – Maurice Ravel Chansons Madécasses – Claude Debussy Sonata per violino in sol minore
Claude Debussy 'Syrinx' per flauto solo – Ernst von Dohnányi Quintetto per pianoforte e archi n. 2 in mi bemolle maggiore, op. 26
 CHIANCIANO MUSIC Festival
25 to 29 of July International Music Festival at Chianciano – at Parco Fucoli.  https://www.facebook.com/festadellamusicadichiancianoterme/?fref=ts
Chianciano great happy hours  every day – and special on July 6th.
 CHIUSI
THE LARS ROCK FESTIVAL JULY 6 to 8 of July Chiusi Scalo (Siena) https://www.facebook.com/LarsRockFest/
CETONA
BICO FOOD FESTIVAL XIV EDITION –  June 29 to July 1
Where: – Piazze, San Casciano, Cetona, Po' Bandino, Città della Pieve, Fabro, info at http://cetona.org/
CORTONA EVENTS
July 5th –  Wine, Dine & Shine with J. Hofstätter at Molesini wine shop. from 3.30 PM 
Every week there are many Cortona events, some are missing from this post, just go and see there what's  going on!
The Mix Festival! Not to miss in Tuscany !
July 18 Little Steven and the Disciples of Soul a Cortona (AR)
July 19 – Timothy Brock and the Tuscan Orchestra
More concerts and info at: http://www.mixfestival.it/
Cortona in the Movie July 12 to September 30
http://www.cortonaonthemove.com/en/
LAKE TRASIMENO area 
Trasimeno Music festival – For the audience, it is the opportunity to experience a different concert every night while at the same time becoming familiar with the beauties of Umbria. We offer the complete package to those who want not just the music, but guided tours to such places as Assisi, Perugia, Todi, and Gubbio. These include the Gala Dinners that precede several of the concerts.
The fourteenth festival will be held from June 29 to July 5, 2018. Details are visible on the Programme page.
 https://www.trasimenomusicfestival.com/program
MONTEPULCIANO
Madonna del cerro celebrations at Località Tre Berte. Every beginning of July.
More info: http://www.madonnadelcerro.altervista.org/
+  LEONARDO DA VINCI EXHIBITION  at  Fortezza di Montepulciano (Medici Fortress). An exhibition that aims to highlight one of the most innovative aspects of the work of the genius Leonardo, in which machines, the human body and nature are governed by the same universal laws. Open every day from 10:30 a.m. to 7:30 p.m. Admission: € 5.00.
Info tel.: +39 0577286300 – www.leonardoanatomie.it
ORVIETO
June 29 to July 1 – Tango festival. https://www.orvietotangofestival.it/
PACIANO
July 7 – 8.00 PM Social Dinner at the village to honor the twinning France village.
July  13 – At Piazza della Repubblica  from 7.00 PM street market and from 8.00 PM Street art workshop. More info at laboratoriosiriparte@gmail.com – than live Music for the village of Paciano.
July 14  –  late evening an event to meet different cultures at the local museum.
July 27 – street market and workshop about the art of built a crazy track! Than live music!
July 28 at Area La valle – local social dinner from the Democratic party…..we ensure that this is the most Democratic village of Italy!!!
More details to be published asap.
PANICALE
EVERY THURSDAY NIGHT AT 9.30 PM – http://livingpanicale.com/
23 to 28 of July YOUTH GUITAR CONCERT AND LAB, guitar masterclass
Info at  cell. +39 349 0512436 (prof.ssa S. Casella)
 28  of July from  21.30, Panicale ELLISSI,  performances from  Belaief and support of the Berlin  Music Board
Sunday 29 ore 19.30, Panicale, Piazza Masolino COSÌ FAN TUTTE –  W.A. Mozart, artistic director:  V. Bianconi
Info and bookings: + 328 – 78 17 221- info@tmusike.it
PASSIGNANO 
21 to 29 of JULY – THE HISTORICAL BOAT RACE  https://www.facebook.com/paliodellebarche/
The Palio of the Boats recalls the last act of hostility between the noble families of Perugia Baglioni and Oddi , Est.1495.
PERUGIA AND UMBRIA JAZZ 2018
Umbria Jazz is the most important jazz festival in Italy and some of 2018's attractions are  QUINCY JONES 85th ANNIVERSARY CELEBRATION on July 13th, MASSIVE ATTACK with YOUNG FATHERS on July 16th,  PAT METHENY on July 19 and DAVID BYRNE on July 20.
Umbria Jazz 2018 – http://www.umbriajazz.com/
PIENZA
JULY 1 – ORGANIC MARKET
SAN CASCIANO DEI BAGNI 
Palazzone wine Festival – www.palazzone.org
SAN FELICIANO (lake Trasimeno area)
38th Edition of the Fish Festival – festa del Giaccio.  By the and of July http://www.prolocosanfeliciano.it/
27th of July to August 5th.
SARTEANO
AND THE CIVITAS INFERNALIS https://www.civitasinfernalis.com/
26TH TO 29TH OF JULY – IT IS A VERY FUN FAMILY MEDIEVAL FESTIVAL NOT TO MISS!
SIENA
July 2nd the Palio, ticket at: https://www.c-way.it/biglietto/palio-di-siena-biglietti-palio-di-siena/
SPOLETO 
Festival dei Due Mondi – Up to July 15th
http://www.festivaldispoleto.com/
TODI
Sagrantino Cup. Italian International balloon challenge  – July 22 to August 5
VAL D'ORCIA 
Terre di Siena Festival – 30° Edition  – From July 28th