Vintage cars and scooters for rent in Tuscany and Umbria
Team building, families, and wedding unique vintage cars rent in Tuscany and Umbria!
Drive a vespa  in the Val d'Orcia, visiting Pienza,  Montepulciano, Bagno Vignoni and Montalcino. For lovers of wine, landscape and history, this is an unforgettable experience.
And more, if you like  you can  visit classic Cortona, breathtaking Lake Trasimeno or the magnificent Etruscan city of Orvieto, driving through this region of winding and curved roads and hills, full of history.
These are some of the many experiences you can enjoy with Slowhills.
They will take care of everything; maps, assistance, tips, helmets, fuel etc. and all you have to do is have fun!
If you are a group of friends they  can also organize group tours with vespas or vintage cars, and offer wine tours, cheese or olive oil tastings as sample at il Fontanaro and guide you to the most hidden and lesser known places in this part of Italy, full of history and beauty.
One of the easiest is the Lake Trasimeno tour with beautiful borderlands between Tuscany and Umbria
It is called the sea of Umbria", Trasimeno lake! This is the fourth largest lake in Italy. You can rent a classic vintage car to start discovering the entire area, moving freely! Only by visiting the castles and villages that surround Lake Trasimeno in your vintage rental car  or scooter  you can truly feel like the princes and princesses of the lake!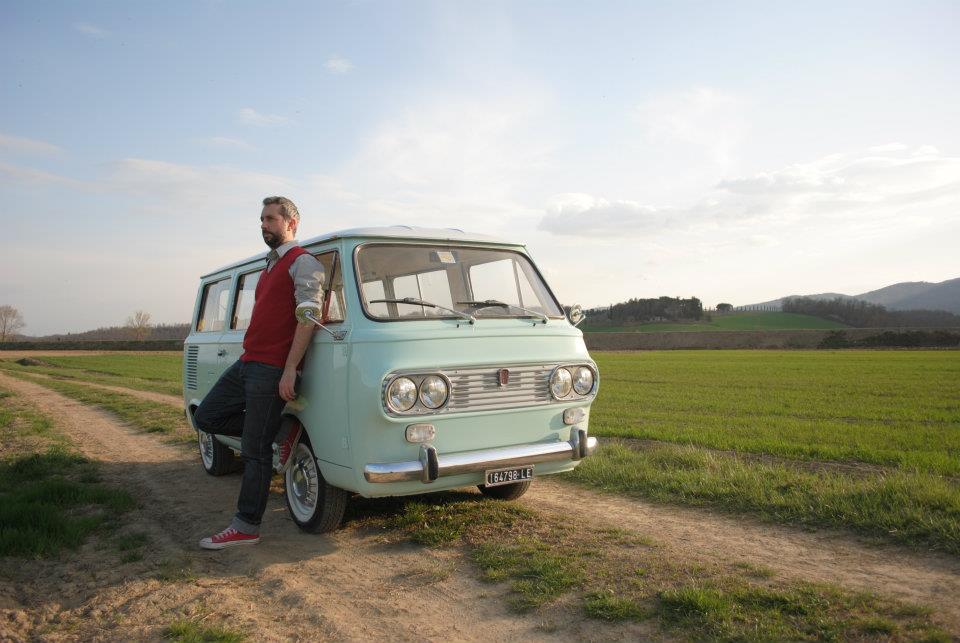 But  remember, Trasimeno is not just architecture and landscapes: inside the Regional Park of the Lake you will find the Natural Oasis La Valle, the unique place for birdwatching!
To book your Vintage cars and scooters for rent in Tuscany and Umbria!
SLOWHILLS  Tel +39 328 7448224   Email info@slowhills.com
We are in: Piazza dell'amicizia, 3 – Montepulciano (Siena) – Italy
All our guests of il Fontanaro and our villas will receive  a special treat!