October 2022 in Tuscany and Umbria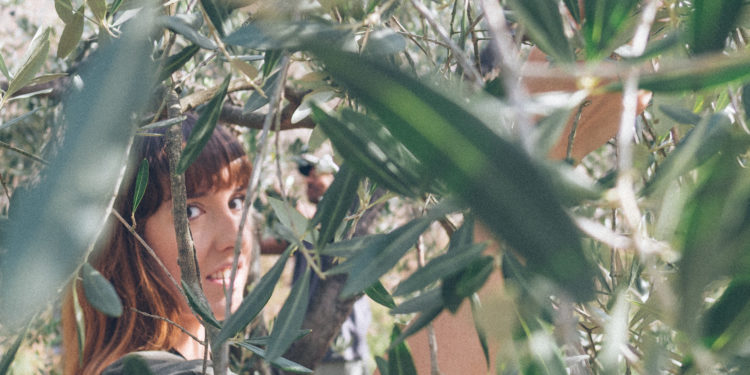 Here we are with the Harvest most important time of the year. At Fontanaro we'll make the olive harvest!
Here are some ideas of things to do and see:
OCTOBER 1 AND 2 – THE ROOSTER FESTIVAL – https://sites.google.com/site/sagradelgalletto
OCTOBER 1 and 2 THE EROICA – VINTAGE BIKE RACE AND SUMMIT IN GAIOLE IN CHIANTI
there are competitions for 10 km, 46km and 81 km rides.
This year will attend the event almost 9.000 riders from all over the world.
OCTOBER 1 and 2 – THE AREZZO ANTIQUE FAIR – The biggest monthly vintage and antique market of Italy where I buy most of my things!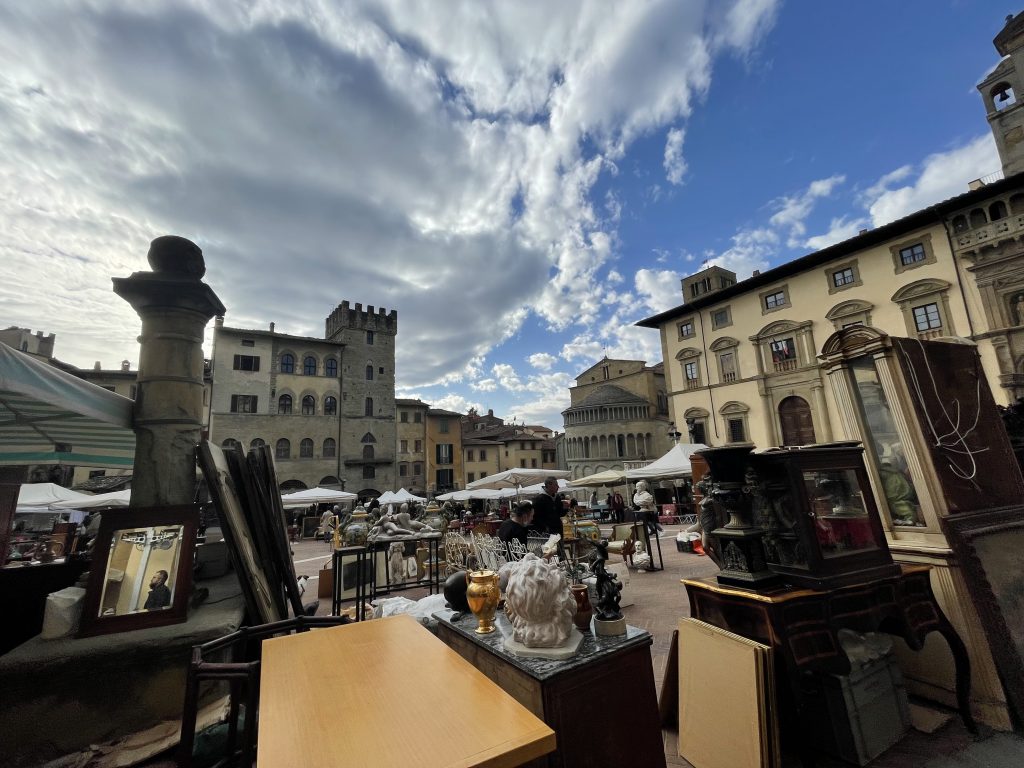 OCTOBER 2 THE MONTEPULCIANO RUN!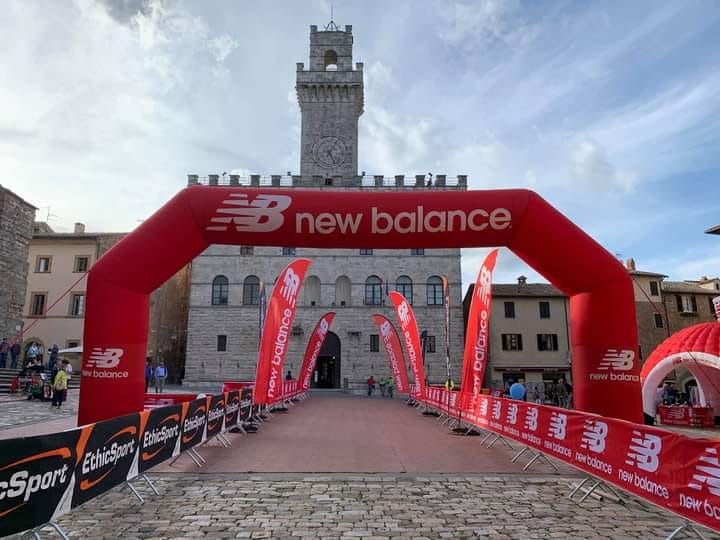 OCTOBER 7 to 9: CORCIANO WINE FESTIVAL

http://www.corcianocastellodivino.it
OTOBER 7 to 16: CHESTNUTS FESTIVAL IN PIEGARO
OTOBER 7 to 9: TRUFFLE AND POTATOES   FESTIVAL IN PIETRALUNGA – PG
FROM OCTOBER 8 TO NOVEMBER 6 IN PERUGIA THE BIG LUNA PARK AT PIAN DI MASSIANO, NAMED I BARACCONI!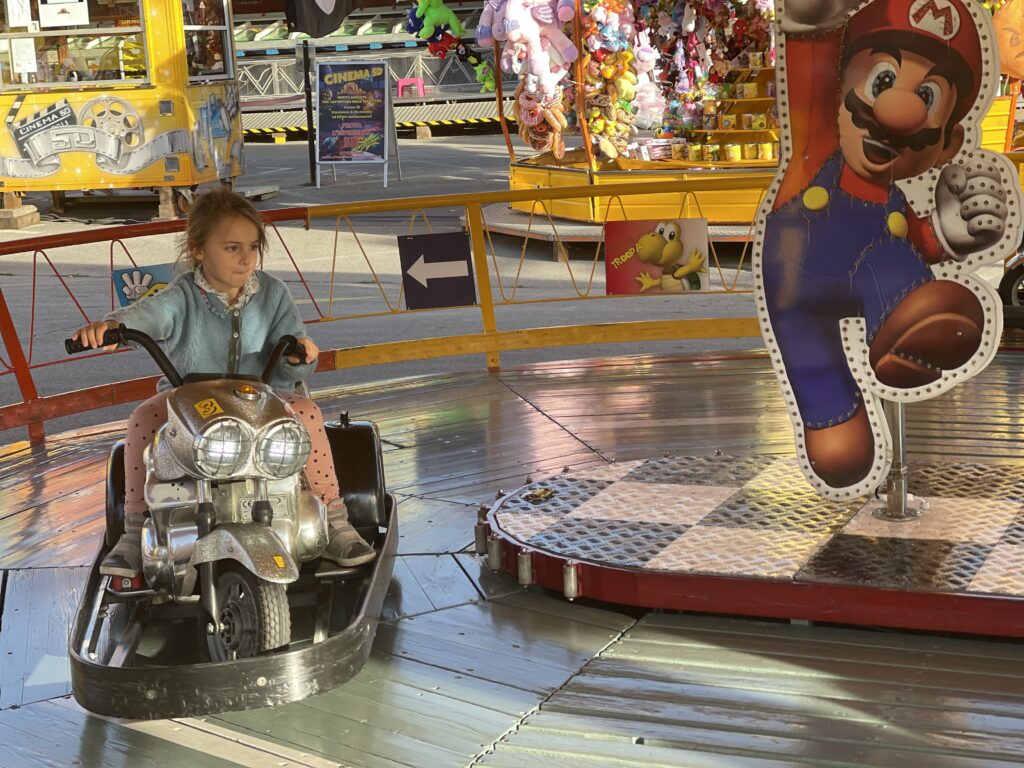 OCTOBER 9 AT VILLA A SESTA FLORENCE – DI'UNTO A very good local food festival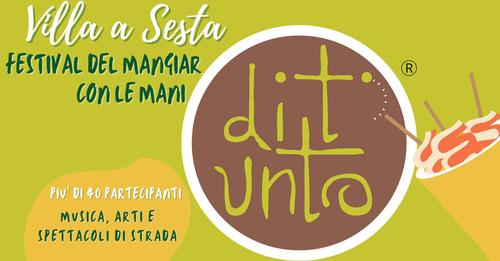 OCTOBER 14-15-16 AND 21-22-23 in Arcidosso, Amiata, Siena, The chestnuts Festival!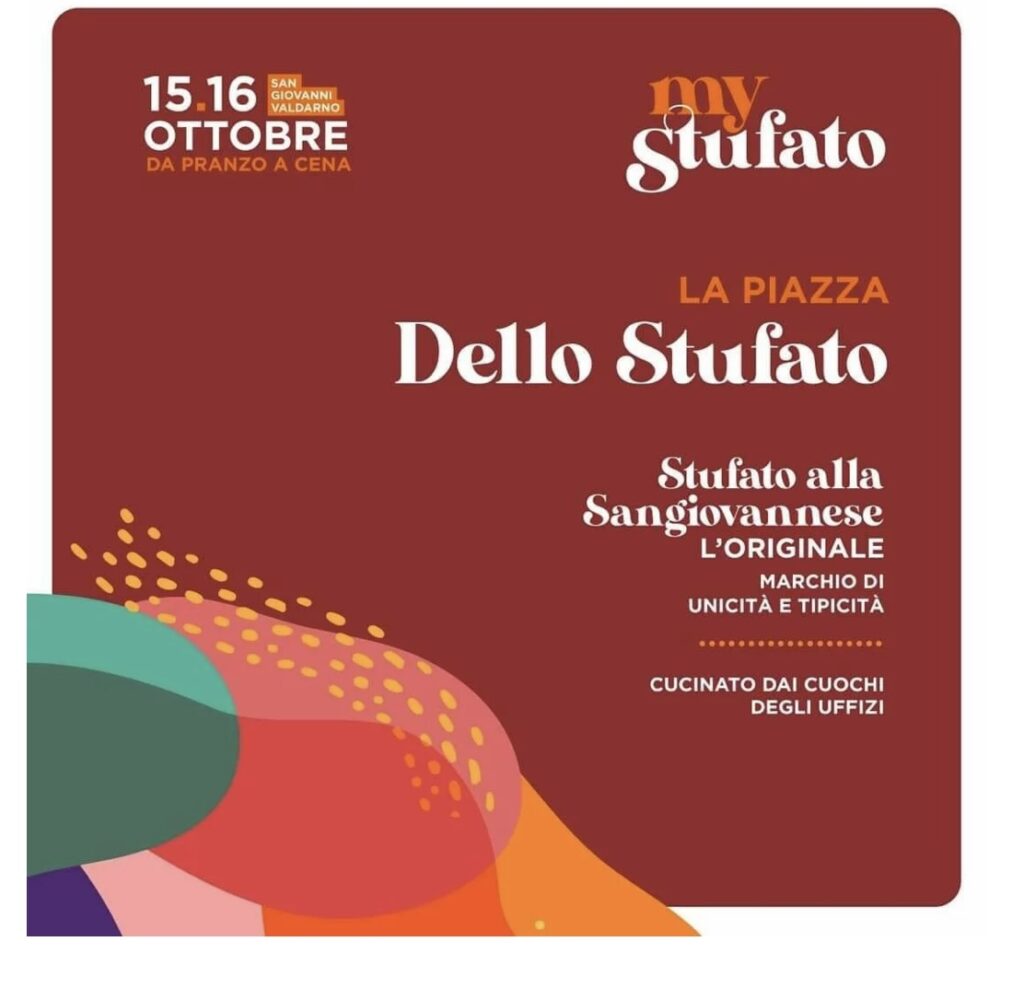 OCTOBER 20 TO 23 – THE LOCAL STREET FOOD FESTIVAL OF RAPOLANO TERME,  at via Europa, all day long.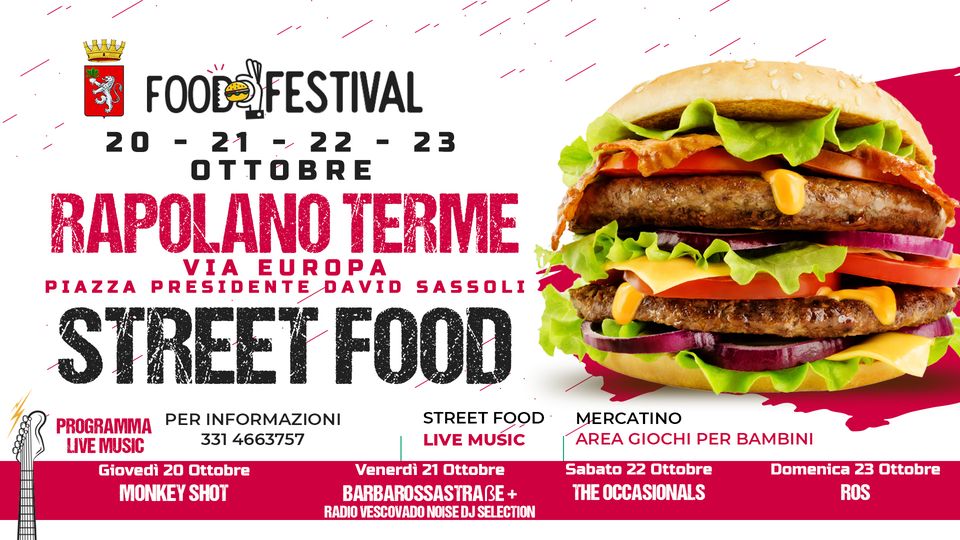 OCTOBER 21 TO 23 THE NEW SAFFRON FESTIVAL IN CITTA' DELLA PIEVE – PG (JUST 30 MINUTES BY MONTEPULCIANO AND 15 MINUTES FROM PACIANO)
On Friday evening there will be the market with a lot of saffron products,  Saturday and Sunday the market will be all day long. Here is the program: https://www.zafferanodicittadellapieve.it/wp-content/uploads/2022/10/zafferiamo_programma_2022.pdf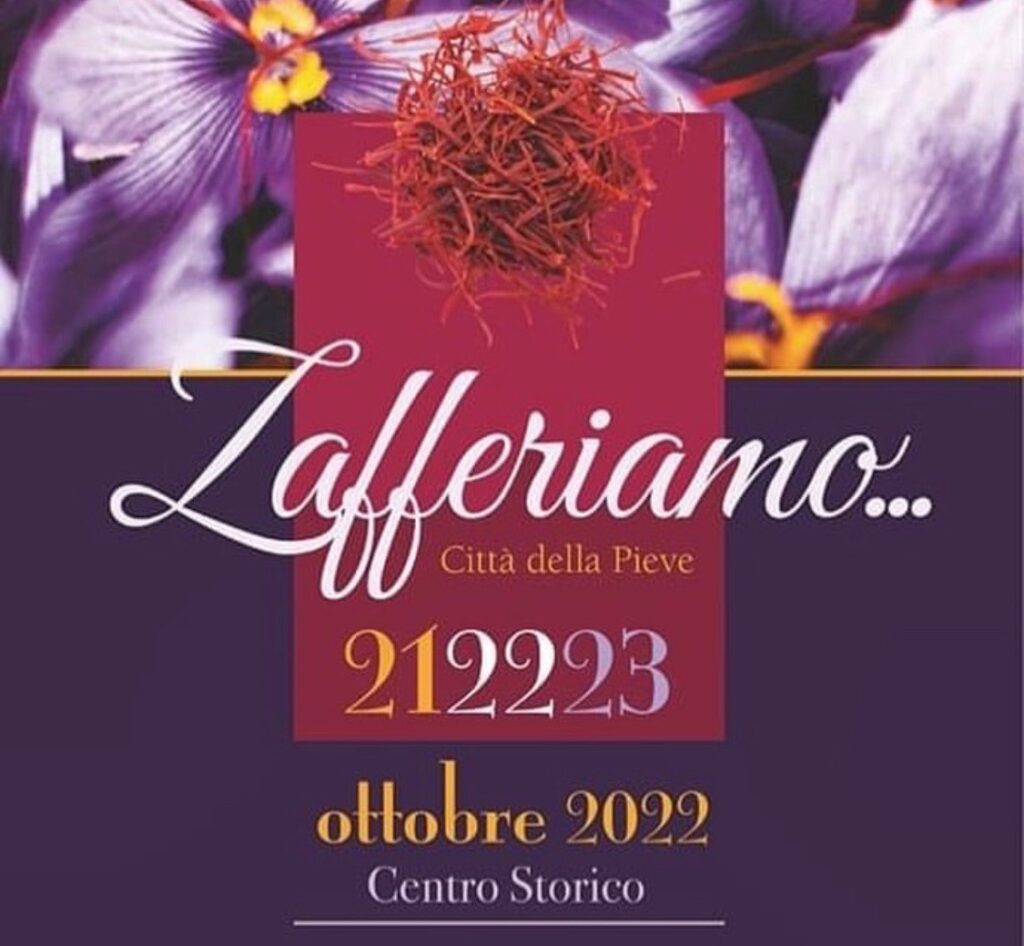 OCTOBER 22 IN PACIANO, PG,  IL FONTANARO OLIVE MILL GREAT OPENING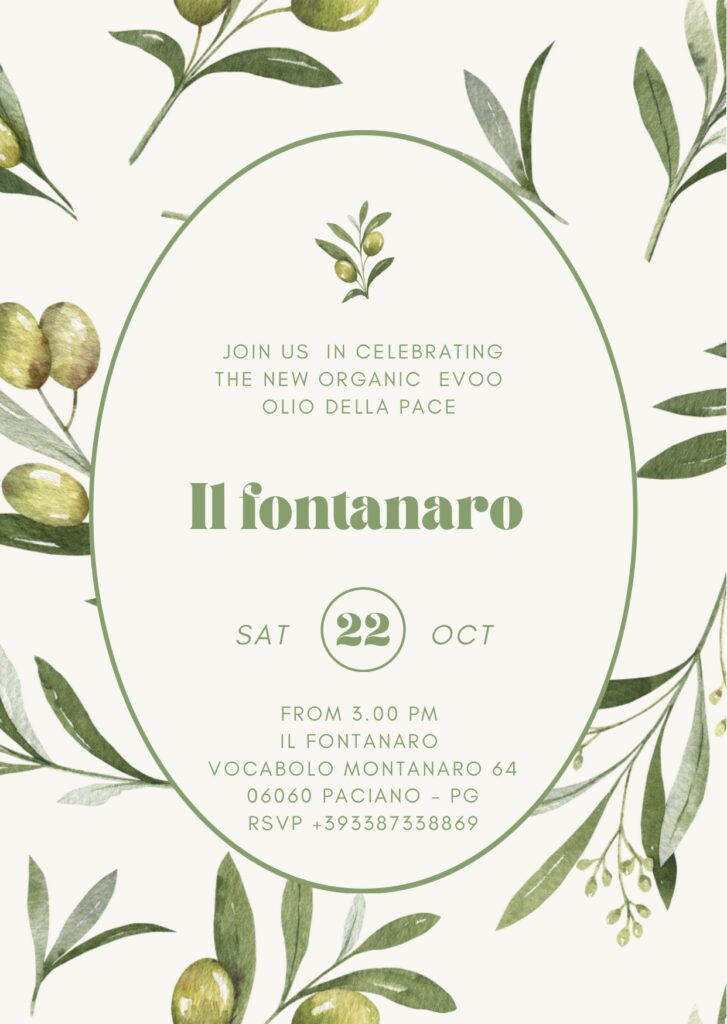 OCTOBER 22 IN FOLIGNO A SLOW WINE EVENT – L'UMBRIA NEL BICCHIERE – UMBRIA IN A GLASS!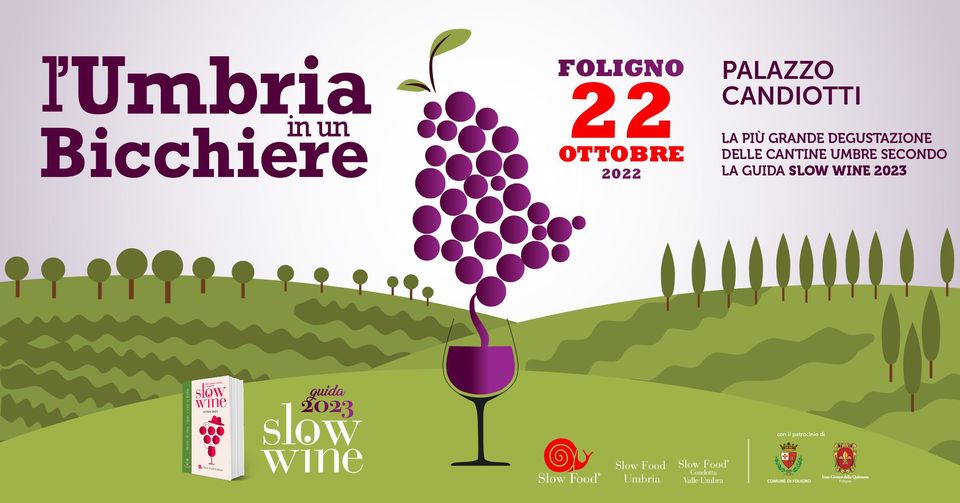 OCTOBER 21 TO 23 – ALTRO CIOCCOLATO FESTIVAL – A CHOCOLATE FESTIVAL IN UMBRIA! At Citta' di Castello.  http://www.altrocioccolato.it/
OCTOBER 29 to NOVEMBER 1 –  GUBBIO AND THE TRUFFLE FESTIVAL. The world's most expensive form of edible fungus, highly prized by food connoisseurs, is the centerpiece of Gubbio's annual agricultural fair More info at:  Servizio Turistico Associato – I.A.T. Gubbio tel. +39 075 9220693 – https://www.facebook.com/tartufodigubbio/
info@iat.gubbio.pg.it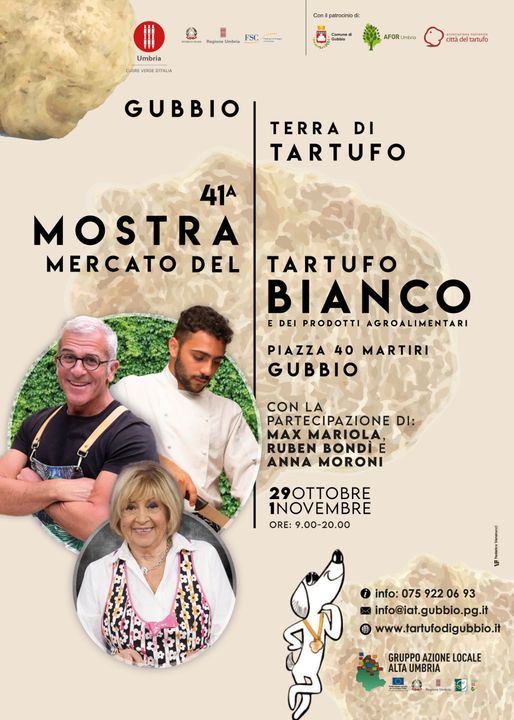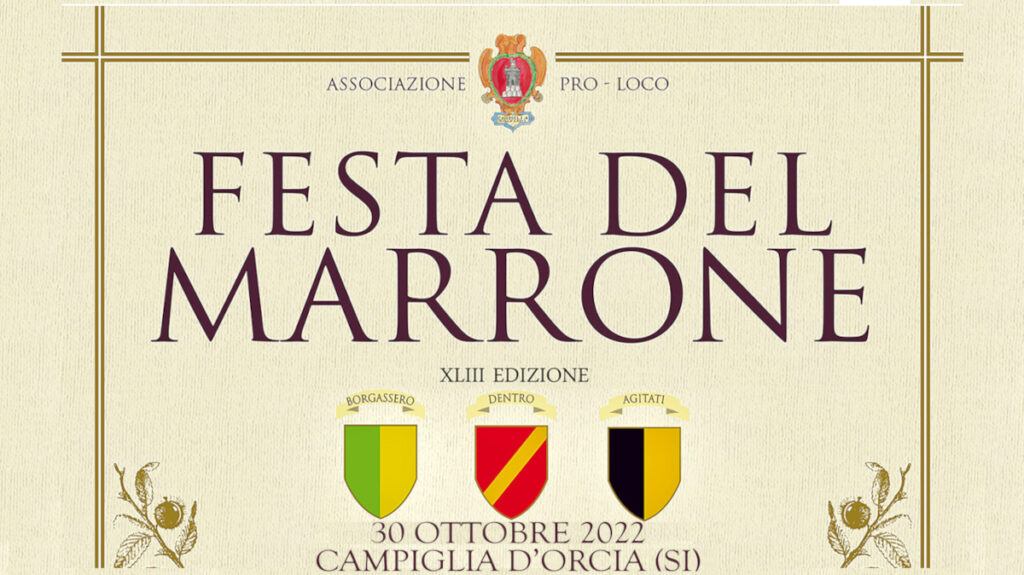 AND HERE FEW IDEAS FOR YOUR HALLOWEEN PARTY IN TUSCANY!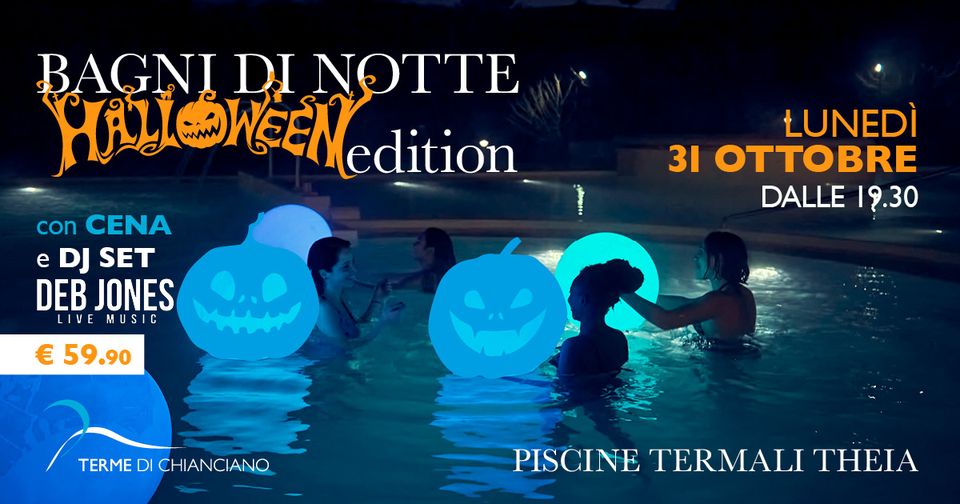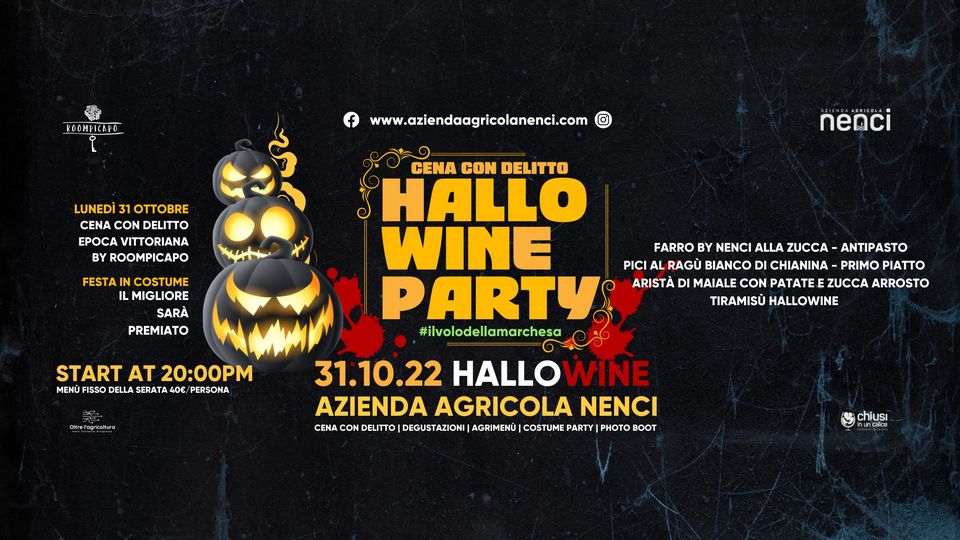 More ideas:
Every day visit in CHIUSI CHIANCIANO the Etruscan Museum. For Guided tours at the catacombs of Santa Mustiola and Santa Caterina – info: +39 0578 – 227667 info@prolocochiusi.it