May at il Fontanaro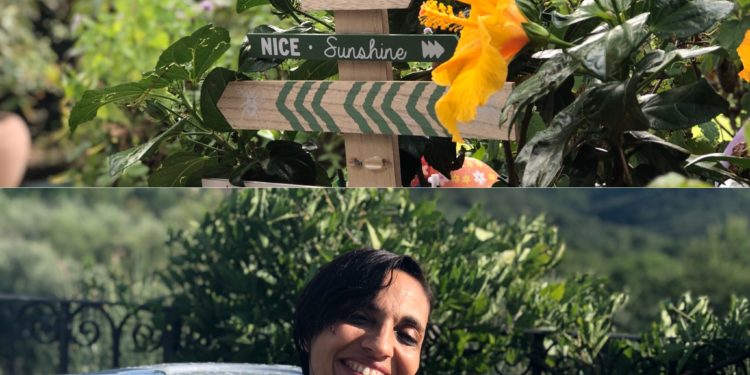 May at il Fontanaro ….the Italian country slow living!
Plan your Month with us at il Fontanaro and check here some of our local best events, activities, including free things to do, festivals and our favorite food tours.
First of all do not miss the yearly event of CANTINE APERTE in Umbria and Tuscany!
This year it will be May 27 and 28.  
Since 1993, member wineries of Movimento Turismo del Vino open their doors to personally meet the public on the last Sunday in May. Over time, Open Cellars has become a philosophy, a way to travel and discover Italian wine territories.
More info: http://www.movimentoturismovino.it/it/eventi/2/cantine-aperte/
From this links you can check all the wineries that take part of the events around us.
http://www.movimentoturismovino.it/risultati.php?reg=UMB
http://www.movimentoturismovino.it/risultati.php?reg=TOS
 Also do not miss the blooming of our 100 roses here at il Fontanaro!
and take part to one of our slow food cookery class!  http://www.slowcookingschool.com/
Assisi
The vintage market – April 22 to May 1
May 3 to 6 – a Medieval spring festival: Calendimaggio celebrations of Assisi. http://www.calendimaggiodiassisi.com/
Enjoy a n Assisi Tours in Segway   every day at 10.00 Am or 2.45  – more info at http://www.asisiumtravelincoming.com/
Bevagna
Visit Umbria from an hot air balloon. Start early and begin your enchanting Hot Air Balloon Ride, Umbrian experience with a pick-up from your accommodation in Assisi, Montefalco, Perugia, Spello, Trevi, Foligno, Bevagna, Spoleto,Todi or simply meet them at Cantina Dionigi (Via Madonna della Pia, 44 – Bevagna).
Our take-off site is only 200m from the meeting point. You can either go for a for a short lovely work among olive grows or hop into our minibuses and go for a very short ride. Your beautiful balloon will be prepared and ready to fly!
More at:  http://www.balloonadventures.it/
Buonconvento
April 28  to 30 – race at the http://www.novaeroica.it/
See here the festival program also for non bikersJ
http://www.novaeroica.com/programme
Cetona
Flower show  April 23 to 25
Città della Pieve
Visit the city with the new App on apple store "Città della Pieve" and enjoy a dinner at the n.1 restaurant Bruno Coppetta
May 27 –  ART – ANGEL OTERO –  5pm – 6.30pm at Il Giardino dei Lauri Località San Ritardo ss Umbro Casentinese km 80
Città della Pieve (PG) Angel Otero, born 1981, Santurce, Puerto Rico; lives and works in Brooklyn, New York, is an international visual painter and sculptor best known for his process-based paintings. www.lehmannmaupin.com/artists/angel-otero
Celle sul rigo
May 27 to 29 – Since 1969 …the pici pasta festival – http://www.sagradeipici.it/
Firenze
May 31 Great opening of the London Harrods shop in Firenze at piazza della Repubblica
Shop and taste Italian specialities at Eataly–  in via de Martelli 22 – http://www.eataly.net/it_it/negozi/firenze/
Palazzo Strozzi – Visit Bill Viola art exhibition – http://www.palazzostrozzi.org/
Foligno
May 4 to 7 – Cibi dal mondo – street food event – more details at http://www.cibidelmondo.it/
Gubbio
May 15  The ceri festival– Festa dei Ceri and Corsa dei Ceri
http://www.ceri.it/ceri_eng/program/index.htm

Lake Trasimeno
Rent a rubber boat at Monte del lago in Magione, only 30 minutes from il Fontanaro
http://www.acquadolcesailing.it/en_index.asp
Montalcino
The Eroica – bike challenge and events  May 5 to 8  – http://www.eroicamontalcino.it/
Paciano
26, 27 and 28 May
from "TrasiMemo" the Trasimeno Memory Bank to the
medieval town Paciano is the smallest of Trasimeno's towns and home to workshops and guided tours that start at TrasiMemo headquarters to discover interesting local artisanal traditions. Learning about cultural legacy and enjoying the unique landscape will be a pleasure for all.
Saturday 27 at 17:30
Launching of the book "Cécile di sete e di acque" Presentation by the author Graziella Bonansea and editor Silvia Maria Ramasso, Palazzo Baldeschi, multimedia room.
Info and reservations: trasimemo@gmail.com info@comune.paciano.pg.it


Panicale
May 27 and 28 – The Honey Festival …and craft bier
https://www.facebook.com/MielAmorePanicale/?fref=ts

Panicarola  Lamborghini Golf Club
Wine and Music – free entrance – Sunday May 7  – all day. 
Perugia  
From Giotto to Morandi art exhibition  
The Flower Show  – May 12 to 14 http://www.perugiaflowershow.com/
Perugia street food festival 18 to 21 of May 2017  http://www.streetfoodontheroad.it/
Photo Marathon – May 21 http://www.italiaphotomarathon.it/perugia/
Pienza 
Flower Show May 1 to 14 –  More details at http://www.ufficioturisticodipienza.it/
Scarzuola May 20 – special visit at 4.00 PM