December and Christmas in Tuscany and Umbria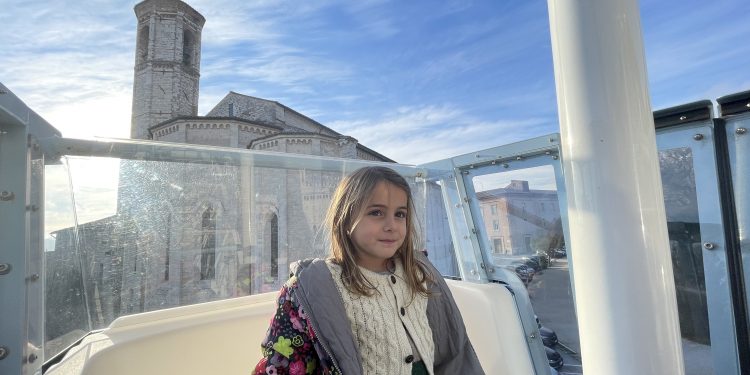 Have the jolliest holiday with our post guide to December and Christmas in Tuscany and Umbria.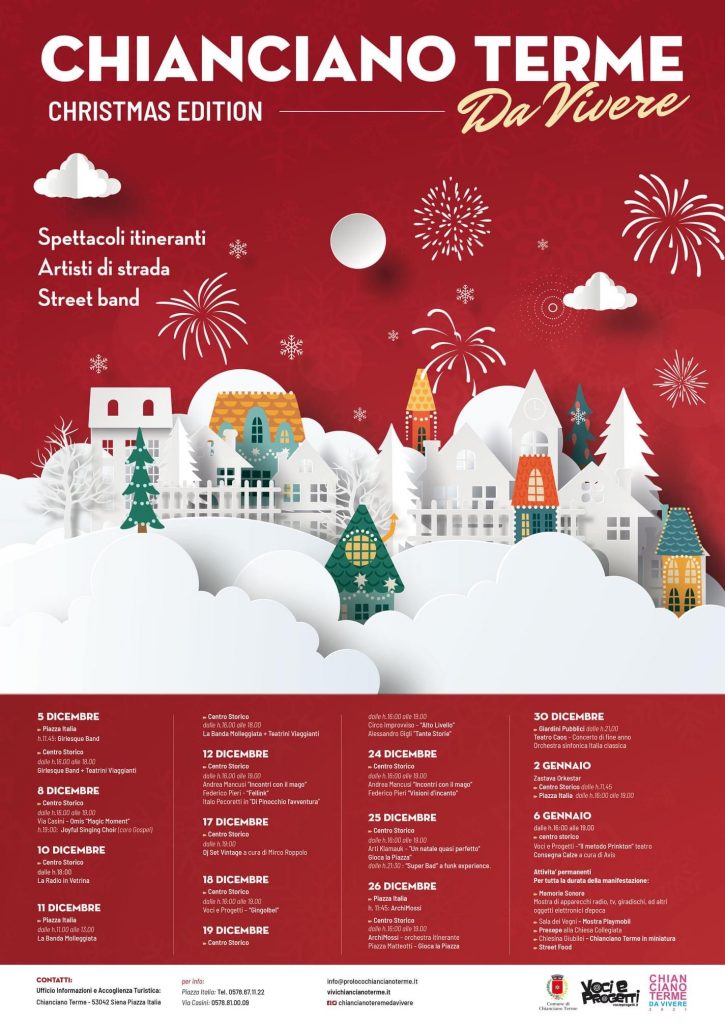 December 3, 4 and 5 in Rapolano Terme:
December 4th and 5th  + January Saturday 1st and 2nd 2022:  The Arezzo Antiques Fair is the perfect opportunity to immerse yourself in the charm and elegance of antiques. A journey into rare pieces, fabulous collectibles, curiosities and wonderful furnishings.
 From 4 December 2021 to 9 2022 January in Castiglione del Lago the Christmas tree lights up, obviously built on Lake Trasimeno.

From December 4 to 12 and from December 18 to January 6 gennaio 2022 every day in Montepulciano, the seventh edition, of one the largest Christmas markets in Italy, with over 60 wooden houses for Christmas shopping and many attractions for the whole family.
From December 7 in Gubbio, – THE LIGHTENING OF THE BIGGEST CHRISTMAS THREE OF THE WORLD. 6.00 PM at piazza 40 martiri  + Christmas Market all December  – + ferris wheel in the center of Gubbio. More details on social media #alberogubbio https://www.alberodigubbio.com/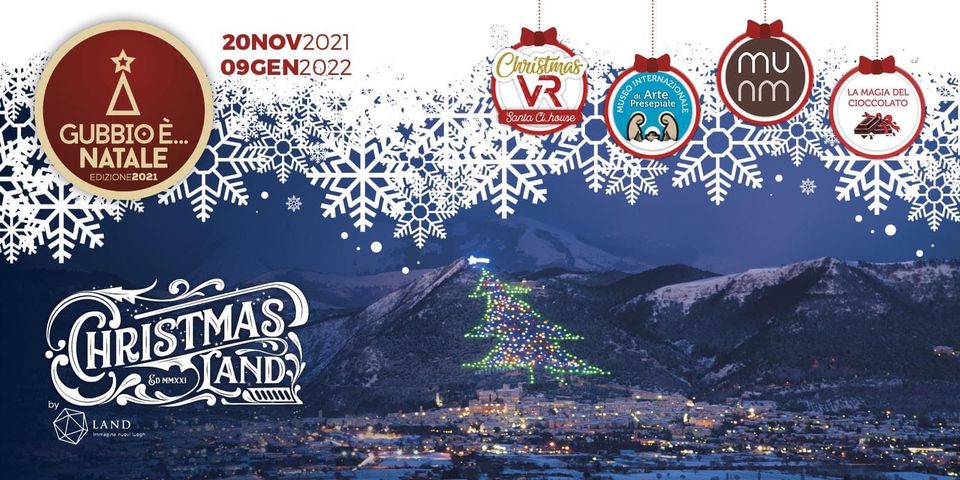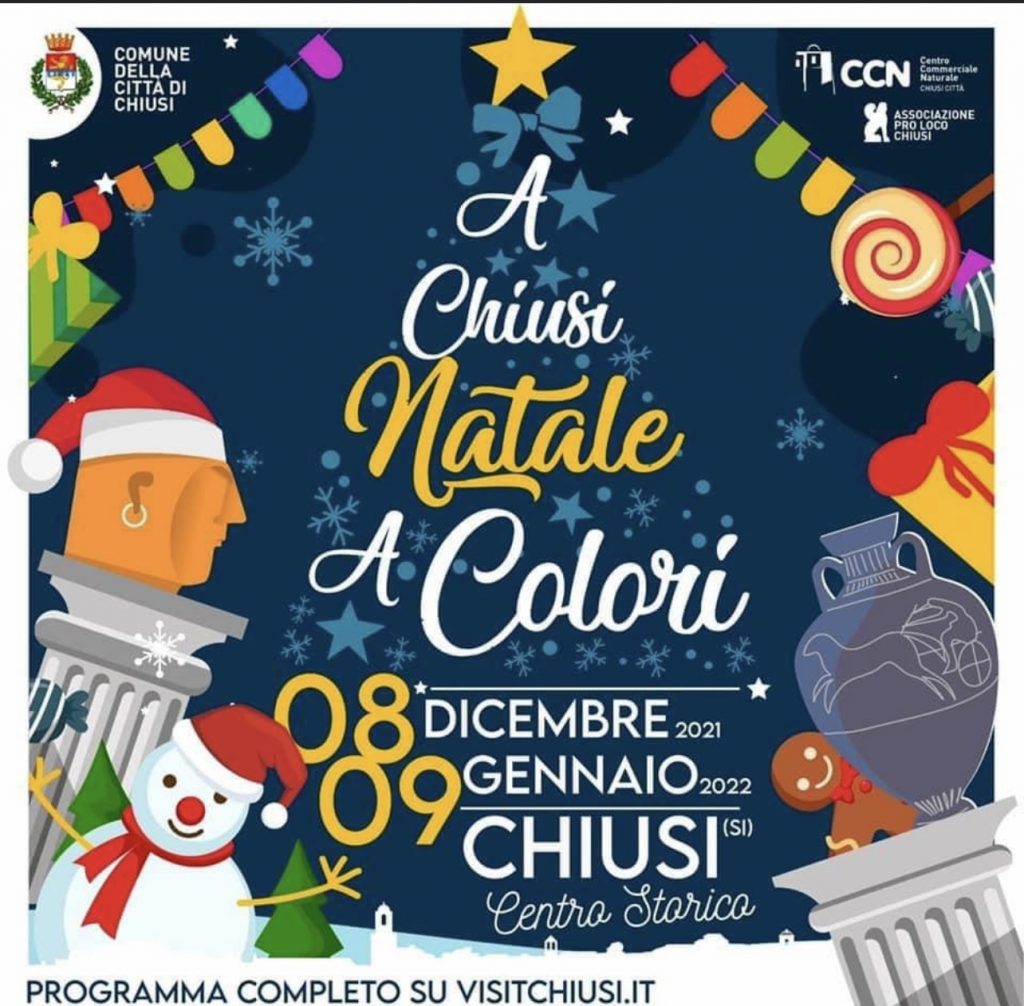 From December 8th in Cetona Christmas Markets each week and.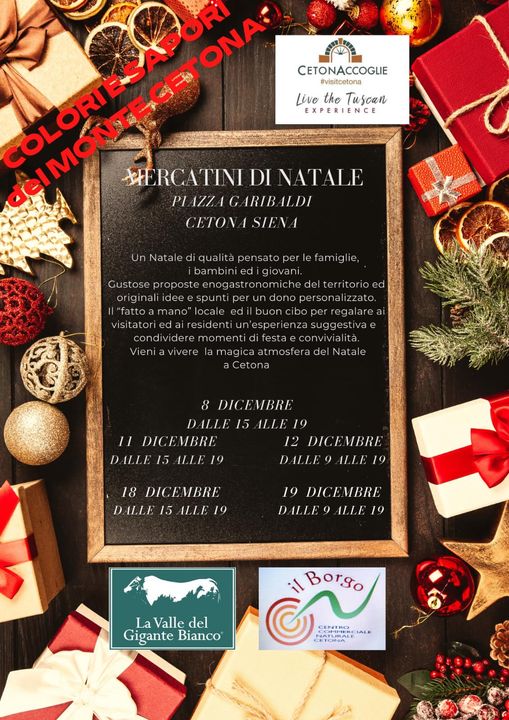 December 19th in Chiusi, the Marathon.
From December 25th in Citta' della Pieve: Monumental crib" Set up in the Palazzo della Corgna's underground areas, the cribs makes the best of the inspiring renaissance spaces, stage for scenes inspired not only to Christ's life but also to the Old and to New Testament. Info: http://www.presepemonumentale.it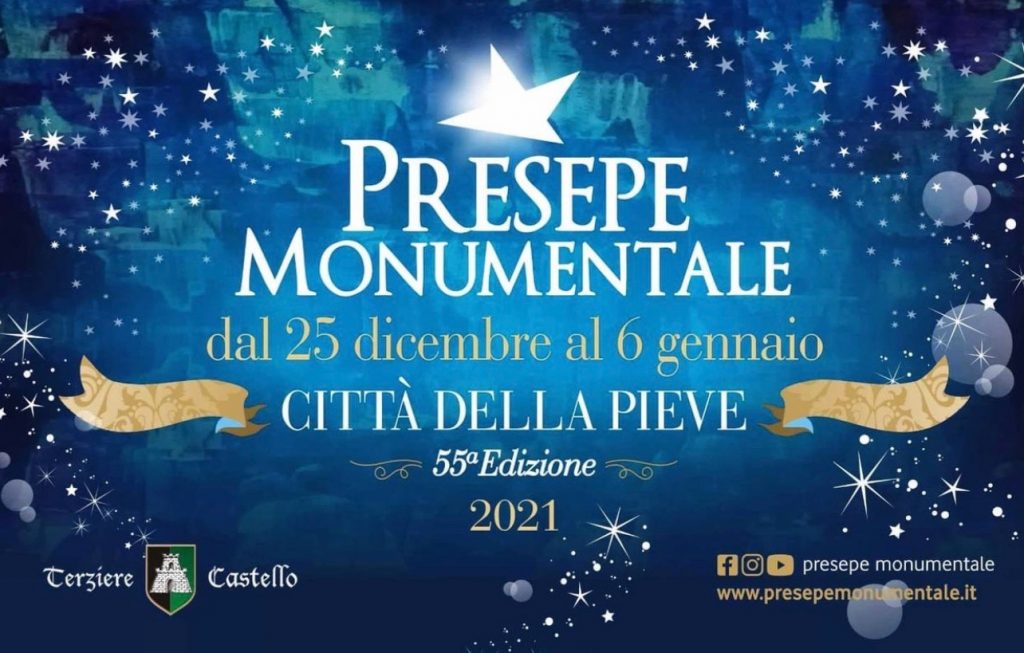 December 29 – January 2 in Orvieto UMBRIA JAZZ – Umbria Jazz Winter gives the public fifty events in a 5-day festival, late morning to late nights. Seventeen groups, most of them are resident bands, for more than 80 musicians performing. Concerts will take place in the usual venues: from Teatro Mancinelli to Palazzo del Capitano del Popolo (Sala Expo), from Museo Emilio Greco to Palazzo dei Sette. In addition, the Festival includes Jazz Lunches and Jazz Dinners and two New Year's Eve dinners to the rhythm of jazz. The street parade of the marching band – Funk Off, as usual – means celebration and cheerfulness. This edition has a section dedicated to kids.
UJ4KIDS returns to Orvieto, aiming to spotlight the music education the pandemic has severely penalized. Not to miss: Friday 31 December 10.30 am – at Piazza della Repubblica "Rhythm Carnival" exhibition of the students percussionists of the M.A.P. music school of Perugia  http://www.umbriajazz.com/
January 1st in Castiglion del Lago at 12.00 there will be a dive into Lake Trasimeno in old fashion costumes
MONTE AMIATA Enjoy skying in Tuscany and do not miss the best restaurant http://www.amiataneve.it/
This mountain 1738 mt. High is perfect for the Nordic Walking!