March 2023 in Tuscany and Umbria
Arezzo – From 1968 each first Saturday and Sunday of theMonth March 4 and 5 the Vintage Market with 500 shops from all over Italy.
Norcia, up to March 5 -the truffle festival! https://www.nero-norcia.it/
Foiano della Chiana March 5 – The Carnival – 11.00 AM to 7.00 PM
https://www.carnevaledifoiano.it/
March 5 to March 10: a whole week of free entrance to all state museums in Italy! The other important novelty will be that the reduced ticket for young EU citizens between 18-25 will be set at 2 euros everywhere to encourage culture.
March 8: a day dedicated to women. Created in the United States in 1909, it was adopted starting from 1922 by Italy with the aim of celebrating women. Here in Tuscany and Umbria  it is customary to associate Women's Day with the symbol of a yellow and fragrant flower that blossoms in these days, anticipating the arrival of spring: the mimosa.
March 9 to 12 in Sinalunga, the street food festival at Piazza Garibaldi.
San Gimignano, March 12 Santa Fina is the patron saint of the city of San Gimignano: originally from our town famous for its many towers,   this petite Saint has been venerated since her death on 12 March 1253. The solemn celebration is held in the Basilica of Santa Maria Assunta with the participation of the municipal authority. In the Piazzas del Duomo and della Cisterna the fair will be held in honor of the saint.
http://www.cavalieridisantafina.it/
Torrita di Siena, Siena – The Donckey race March, 11 to 19. In case of rain the the last race will be held March 26.
Every day Medieval market and social dinners and lunches in the historical centre.
https://www.paliodeisomari.it/it/index.html
March 12. Trasimeno Lake: 58 km Marathon. http://www.podismo.it/strasimeno-ultramaratona-del-lago-trasimeno/
March 17-18 and 19 in Foligno: il Mercato Europeo. At Piazza matteotti. European Street food, events and crafts
Chianti Area – the Chianti Race – Trail – March 24to 26 https://www.chiantiultratrail.com/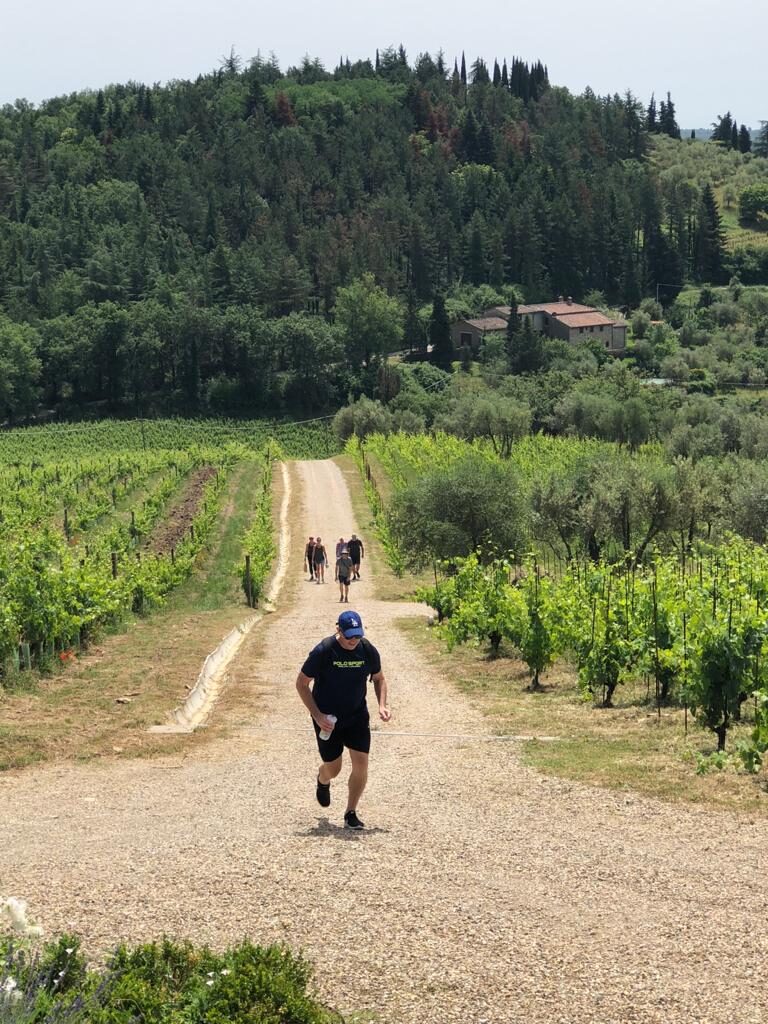 San Giovanni D'asso Siena, March 25 and 26 Marzuolo truffle Festival
https://www.tartufodisangiovannidasso.it/festa-del-tartufo-marzuolo/
March 25 to April 3 in Perugia the Chocolate Festival
March 26 – Cortona, at Piazza Signorelli takes place the antique market of Cortona, The markets are scheduled from 9.00 at 20.00 in Piazza Signorelli. Among the various stalls used items, collectibles and modern. The market hosts about 50 exhibitors.
Other ideas:
– Fish at the lake – learn the art of fishing at Trasimeno lake and taste a lunch with local products and your…fish!
https://www.facebook.com/Cooperativa-Pescatori-del-Trasimeno-1385202015091729/
Visit: https://www.palazzodellacorgna.it/ in Castiglion del lago, Perugia