Cashmere Outlet shopping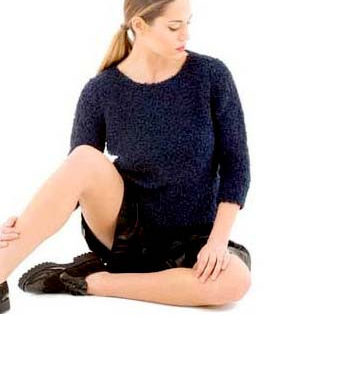 Cashmere Outlet shopping around Umbria and Tuscany, a list of some of our best!
They are located from 20 minutes to one hour driving  from our Italian olive farm estate villas, and cooking school.
http://www.brunellocucinelli.it/ The most popular around the world: Bruno Cucinelli. This is the right address for cashmere fanatics. Although prices are higher now, this remains a busy and popular outlet for cashmere knitwear in superb colours, fashionable designs and excellent quality. Count on spending. Where:  piazza della Chiesa 6, Solomeo (Pg), tel. 075.52.94.81, Opened  9-12.30, 15.30-19; Saturday. 9-12.30, closed on the evening  and all Sunday. It accept all the credit cards.
http://www.macs-cashmere.it/  Second we love to shopping at Macs cashmere in Castiglion del Lago, not only for the premium quality but also because we can find very nice not expensive gifts for friends. It is the next building of the popular GMB patisserie and we love to go there after shopping for a nice and special french style brunch. It is in Castiglion del Lago, Pucciarelli Industrial area. Tel 00 39 0759525143. It is 10 km far from our Fontanaro farm.

Il Pratino  Outlet in Chiusi Scalo, at via Morgantini – https://www.pratino.com/index.php
Than Cantarelli outlet is on the way from Fontanaro to Cortona at Statale 71 Loc. Terontola   Cortona, Arezzo. It is Opened: 10.00-13.00 15.00-19.00 Closed always on Monday, Tel. + 39 0575-67901. Shop firm of classic clothes for man and woman.
www.luisaspagnoli.it  The popular brand is in Strada Santa Lucia Sobborghi , 71. Tel + 39 075-40158. Never on Monday. But the 31st of October is opend all day. During the ween never at lunch time up to 3.30
www.lambertolosani.com   Lamberto Losani, is good but quite expensive, try the Sale area inside the outlet shop.
http://www.letricotperugia.com  The company uses selected natural yarns such as pure cashmere, silk, extra-fine Merino wool, cotton, linen creating a classic Italian style, fashionable without excesses. The product is distributed with well-known success,
above
all in the European market (Germany in particular) supplying the most prestigious clients and taking great care to provide quality service. The outlet store is in Via del Rame, 79 06134 Ponte Felcino – Perugia Tel. +39.075.5910935
www.furiacashmere.com It is opened from Monday to Friday from 10.00 AM to 7.30 PM
and Saturday and Sunday  from 10.00 AM to 1.00 PM and from 4.00 PM to 7.30 PM
It is in Strada delle Fratte, San Sisto, Perugia Tel. +39 075 5280376
www.cruciani.net Cruciani was created in 1992 by Luca Caprai with the precise aim of conveying his values and family culture through a message of excellence. Luca Caprai's vision is based on a set of principles that underpin his business model.
Its objective is to achieve production of garments that meet the needs and demands of all markets whilst maintaining the highest possible levels of craftsmanship and quality.
The product is young, casual and sophisticated. It's pleasing to wear and has the timeless, universal quality of truly inspired design.
www.panicale.com Panicale Cachemire: Evocative emotions, in perfect balance.This is the Panicale Cashmere style, combining with originality ideas and intuitions with the
know-how of craftsmanship and elegance of high quality materials. All this, environmentally friendly. For Italian and foreign markets, each Collection is the proof of the expertise, dynamism and creativity of the Company. It is in Via del Putto Graziani, 17 – 06132 Pila (Perugia) Italy. Never on Sunday and Monday Morning, opened: 9,30 – 12,30 and 15,30 – 19,30.
www.lorenaantoniazzi.it Style: Passionate, that's Lorena Antoniazzi. Enthusiastic, dynamic and ready for every occasion; from travels, to meetings and work dinners. Modern and decisive, she sees change as a new and engaging stimulus. For her, tradition
and excellent quality represent essential values; she does not allow herself to be influenced by fashions and trends, but rather experiments with them and interprets them with expertise and decision.The industry is called Sterne International S.p.A. and it is in via A. Manna 75, Sant'Andrea Delle Fratte (PG), tel.+39 075 5288584 info@lorenaantoniazzi.it
Tasselli Cashmere was born in 1970 in Bevagna, Umbria. Within a short time this small company has become a synonymous with hand knitted beautiful clothes of the highest quality that are being shown in the most prestigious boutiques both in Italy and abroad.  Today Tasselli Cashmere,
along with its knitwear, offers his customers a whole series of accessories, like scarves, shawls… and home furnishing like blankets and cushions to wrap your home in a warm and welcoming atmosphere. It is in Via A. De Gasperi 16, 06031 – Bevagna (PG) Italy. Tel. +39 0742 360710 – Fax +39 0742 369049 – E-mail info@tassellicashmere.com – Opened from 10.00 to 1.00 PM and 4.00 PM to 8.00 PM. Never on Sunday evening, Opened also on Monday morning. See also: http://tassellicashmere.com/it/
www.pashmere.it  Collections choose the lightness of the finest natural yarns knitted on our own 33 gauge looms and the aristocratic "cleanness" of details, created to make 
products and the quality much different from certain imported knitwear. The industry is called Galassia Srl and you can find the outlet in Via Edison 2, 06135 Ponte San Giovanni – Perugia. Phone +39 075 5996932 galassia@pashmere.it  It is opend all the evenings from Monday to Saturday from 3.30 PM to 7.30 PM.
www.cashmere.it  It is in Via F.lli Rosselli, 11 Fratta Todina Perugia. Tel.  00 39 075.8743009
 www.luxurycashmere.it Luxury Cashmere (RIPABIANCA)  proposes you clothing collections and accessories made by the skilled hands of its luxury knitters. Every model is designed to fit and suit to your desire of smartness and high quality style. Just as you are. Outlet is in Ripabianca Area, exit number 3 on the Perugia highway. Tel. 00 39 075  973 200
www.paolamelacashmere.com  Paolamela brand, although recently established, is getting more and more attention and entering in the best selling shops in the international market: Italy-Germany-Russia-Canada-Japan-China. The aim is to blend tradition and innovation, ancient hand-crafted techniques and modern production processes  to enhance and increase the range. Quality never goes out of style It is in San Lorenzo, 22
06083 Bastia Umbra (PG) Italy t. +39 075 8019409 paolamela@paolamelacashmere.com
More info, shops and details… to be added as soon