Biking in Umbria and Tuscany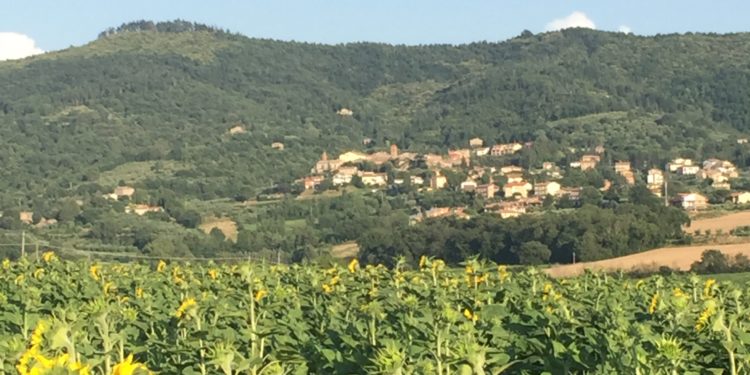 Biking from il Fontanaro
At Fontanaro we have bikes for our guests, however if you like to ride a professional bike we suggest you to rent at
Cicli Valentini in Castiglion del Lago. Tel. + 39 333 967 8327 or +39 075 951 663
They are located on the main road that connect Castiglion del Lago to Arezzo, continuing on the main road towards Arezzo, they are  immediately right after the second roundabout. via Firenze 68/B Castiglion del Lago.
On request, they will deliver the bike at your villa off course and we'll make you a special Fontanaro price!
Biking in Umbria and Tuscany ideas :
THE LAKE TRASIMENO TOUR
Have a look of some of those proposals: http://www.lagotrasimeno.co.uk/pg.itinerari.lista.php?id=2&lang=en
There are 25 itineraries to choose! We love the 3 lakes tour and the ring of lake Trasimeno.
FROM IL FONTANARO TO CITTA' DELLA PIEVE
A JOURNEY ALONG THE SENTIERO DELLA BONIFICA
The bicycle ride along the Canale Maestro della Chiana is a journey through time and nature: you can pedal right through the heart of the Etruscan world, across a myriad of waterways, in a land that has been shaped by the strength of nature and by the hands of man.
TEXT AND DETAILS FROM: http://www.sentierodellabonifica.it/eng/
ALSO SEE: 
START AND ARRIVAL: PACIANO OR FONTANARO
GPS LOCATED AT:  43.02261179555702, 12.060284614562988
DISTANCE: 33KM
HEIGHT DIFFERENCE: 850 METRES
DIFFICULTY: HARD
SURFACE: 70% DIRT, 30% SEALED
WHAT TO SEE: PACIANO, CITTÀ DELLA PIEVE, PANICALE, MONTE PAUSILLO
http://www.bikeinumbria.it/mtb/en/routes/difficult/route14.htm